An Inside Look at Family Court for D.C. Pro Bono Week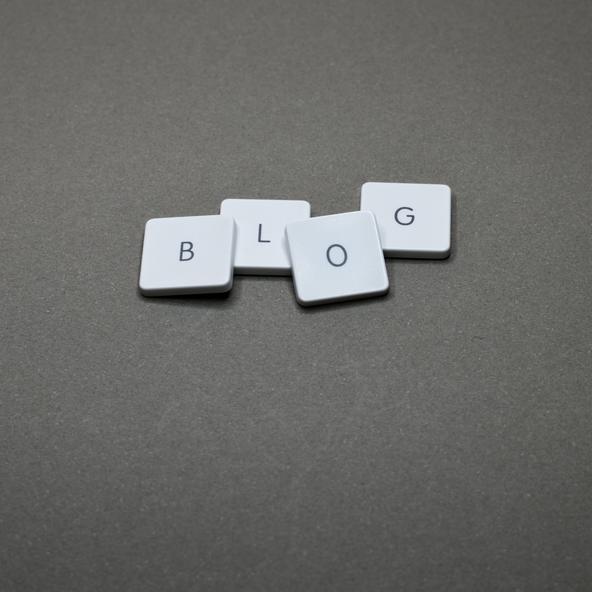 This week is D.C. Pro Bono Week, an annual weeklong celebration of the D.C. legal community's pro bono contributions and a citywide effort to expand pro bono services for those who cannot afford a lawyer.
For this year's Pro Bono Week, Legal Aid organized the event Family Law in Action: Site Visit at D.C. Superior Court's Domestic Relations Branch. Stephanie Troyer, Supervising Attorney in Legal Aid's Domestic Violence/Family Law Unit, led this site visit of Family Court, where child custody, divorce, child support, and paternity cases are heard. We were fortunate to be joined by a terrific group of attendees who represent a wide cross section of the legal community, including law students, law school faculty, public interest lawyers, lawyers in private practice, and volunteer lawyers.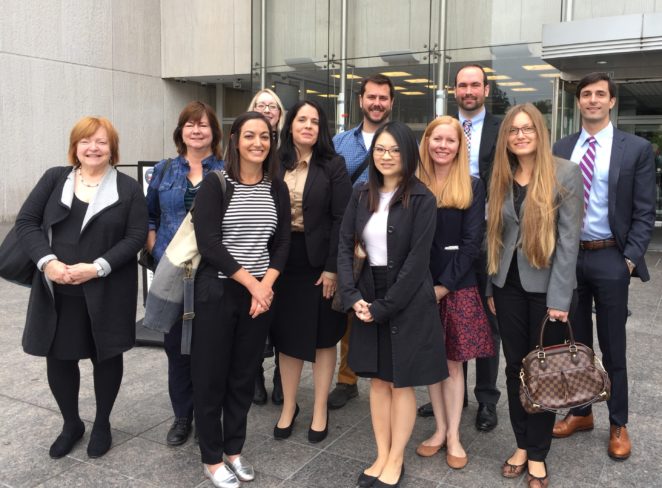 Stephanie Troyer with group of attendees in front of D.C. Superior Court, Moultrie Courthouse
During the site visit, Stephanie pointed out the unique features of this specialized court and provided practical information about navigating the courthouse. She also shared client counseling strategies and insights into domestic relations litigation informed by her ten years of practicing family law in D.C.
Attendees also observed court proceedings and enjoyed the rare opportunity to have an informal discussion with a sitting judge in the Domestic Relations Branch – a highlight of the tour. The judge shared her perspective from the bench on various issues, including how unrepresented litigants experience the court system compared to represented litigants – the difference between "night and day." Indeed, a recurring theme was the compelling need for more pro bono representation for low-income litigants in this branch of the D.C. Superior Court.
Legal Aid regularly refers parents in need of pro bono representation in child custody cases to lawyers in private practice and those participating in the Federal Government Pro Bono Program. These cases afford lawyers the opportunity to hone critical litigation skills by conducting discovery, appearing in court, and negotiating with opposing parties/counsel, as well as the chance to make a real difference in securing stability and safety for clients and their families.
Last year, pro bono attorneys and other volunteers devoted a record-breaking 36,800 hours to helping Legal Aid make justice real in the District by providing a wide variety of services, including full representation for clients in child custody, domestic violence, housing, public benefits and consumer law matters.
We thank all of our dedicated pro bono volunteers throughout the city who contribute their time and talent to helping Legal Aid and our client community. During Pro Bono Week, and every week of the year, we celebrate you!
For more information about Legal Aid's Pro Bono Program and how to get involved, contact Jodi Feldman, at jfeldman@legalaiddc.org, or Neesa Sethi, at nsethi@legalaiddc.org.