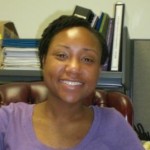 On Friday, March 19, I testified before the DC Council Committee on Public Safety and the Judiciary about the performance of the Child Support Services Division of the Office of the Attorney General (CSSD).  Legal Aid also submitted joint written testimony about CSSD's performance with Bread for the City, another legal services provider that handles child support cases.
CSSD is responsible for establishing and enforcing child support orders in the District.  In these difficult economic times, District families need CSSD's services more than ever before.  For families living at two hundred percent (200%) of the poverty level, child support composes about thirty percent (30%) of their income.  When properly administered, child support helps lift children out of poverty and provides a measure of stability for low-income families.
Although CSSD has developed several promising initiatives over the last year, there are longstanding, ongoing problems with the District's child support program that CSSD still has not successfully resolved.  CSSD continues to fall short of fulfilling its mandate.  For example, in FY 2008, CSSD established orders in only fifty-five (55%) of its cases, compared to the national average of seventy-nine (79%).
Many of CSSD's performance issues can be addressed with minimal or no cost to the District.  For example, in order to adequately serve families, CSSD must adopt a family-friendly customer service model, which mainly requires changing the message in CSSD's staff training materials and customer materials.  In addition, the Council should increase its oversight of CSSD by holding regular hearings to review the agency's performance.  Also, to increase transparency and accountability, information about CSSD's goals, performance, policies and procedures, and budget should be accessible to the public.
Hopefully, the oversight hearing was the beginning of a dialogue about how to ensure that CSSD can help more District families obtain the financial support that their children need and deserve.