DC Council's Reversal On Eviction Protections Puts Tenants and Their Possessions at Risk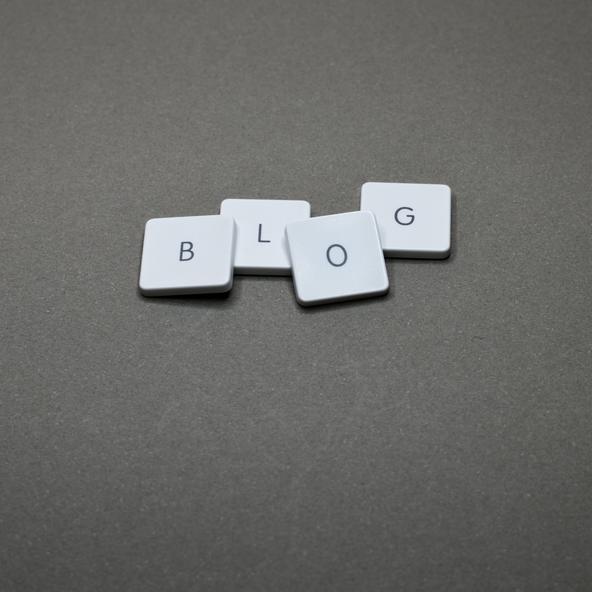 Earlier this week, the DC Council voted to repeal legislation it had unanimously passed just two weeks earlier that would have protected tenants and their belongings during and after evictions.
The Council had the option of maintaining, or even strengthening, that legislation – the Eviction Reform Emergency Amendment Act – which established a safe and orderly process for handling evictions and would have made the District a model jurisdiction for ensuring safe, dignified evictions. Instead, the Council took a "repeal and replace" approach that we are concerned puts tenants at significant risk during the time that this legislation will be in effect.
As we discussed in our blog post on Monday,[1] the legislation the Council considered and approved on Tuesday repeals storage requirements that Legal Aid and representatives of large housing providers negotiated over several weeks this spring and summer, and that the Council passed in a prior emergency bill on June 26. Instead, the Tuesday bill requires landlords to keep items in the unit for a certain period of time, after which the property is deemed abandoned. Last-minute changes to the legislation lengthened that time period from 48 hours to seven days – an improvement, but one that does not address the underlying serious flaws with this approach.
Legal Aid is deeply concerned that the Council's last-minute, new approach will put tenants' safety at risk, while also making it more likely that their loss of housing will be accompanied by the loss of everything they own.
Historically, the U.S. Marshals Services' involvement in the eviction process has been important to protecting the safety and security of parties involved, curbing inappropriate practices by bad-actor landlords and supervising landlord/tenant interaction during what can be a contentious and emotionally-charged event. Instead of putting in place processes to minimize these potentially-charged interactions, the bill passed on Tuesday lays the foundation for more of them. It leaves landlords and tenants on their own to negotiate access to the unit where the belongings are locked and trusts that the Council-mandated number of hours of access for tenants will be observed absent outside supervision. This approach flies in the face of what we know about how landlord/tenant interactions both leading up to and during evictions often play out. Tuesday's legislation does not treat the potential for eviction-related conflict with the seriousness it deserves, much less offer a viable solution.
Further, as we discussed on Monday, shortening the period of time belongings are held or stored from 30 days (in the June legislation) to a much shorter period makes it more likely that these items will ultimately be lost – not a small consideration for either tenants or the District. Public discussion around this legislation has been plagued by harmful assumptions about tenants who need protections for their belongings. But there is a simple reality that seems have been overlooked, if not willfully ignored: all too often, tenants face eviction because they are poor.
For tenants living in poverty, a lack of resources impacts every step of their eviction experience, from the moment they begin to experience difficulty maintaining their tenancies, through their attempts to make use of limited options for assistance should they fall behind in rent, through their struggles to find new housing – or even a place to stay for a while – should they indeed be evicted. To be sure, a longer storage period for their belongings during what is likely one of the most disruptive and chaotic times in their lives certainly isn't a cure-all for the obstacles District residents living in poverty face. But putting their possessions on a shorter path to being thrown out – or sold off – only further entrenches them in poverty, making it harder for them to rebuild their lives after losing their homes. In this respect, the Council's action on Tuesday was short-sighted, and a poor reflection on its commitment to getting more individuals and families living in poverty onto a path to greater stability.
While we do believe that Tuesday's vote reflects poorly on the Council's level of commitment to protecting the District's most vulnerable residents, going forward, we hope that everyone involved in the process will focus on how to fix this. We thank Councilmember Charles Allen for his consistent leadership on this issue over the last few months, including his strong opposition to Tuesday's legislation. We also thank Councilmember Brianne Nadeau for her vote against Tuesday's bill, and our partners from across the legal services community who advocated against efforts to repeal the storage requirement.
As the Council pivots from emergency legislation to considering a permanent bill, we are optimistic that permanent legislation can fix many of the flaws of the current bill. From day one, Legal Aid has been interested in exploring a publicly-funded off-site storage option for small and non-profit landlords; we believe this will be a relatively low cost, high reward solution. Further, permanent legislation should include:
An off-site storage option for all tenants, regardless of the size of their landlord, with full access for tenants so that they can move possessions out without difficulty;
A longer storage period to give tenants a realistic opportunity to identify a place to which to move their possessions;
A longer pre-eviction notice period so that tenants have time to go through the Emergency Rental Assistance Program application process;
A clear and expansive role for the Office of the Tenant Advocate to support tenants who must move their possessions prior to or following evictions; and
Data collection, so that the Council can track landlord compliance and continue to make improvements to the law in response to issues that arise during implementation.
We will work to ensure that these fixes are included in permanent legislation – and funded during the budget process.
Finally, we hope that this discussion of the need for protections for tenants living in poverty who end up on the track to eviction further reinforces the need to do far more to fund programs that prevent the need for eviction in the first place, including ERAP (which the Mayor and Council have not funded sufficiently to meet demand) and permanent vouchers for our residents who cannot realistically afford escalating market rents.
There is much work to be done, but Legal Aid will continue to push for protections for tenants that safeguard what is precious to them and do not dig them deeper into poverty. We hope that members of the Council will be there with us.
[1] At the time that Monday's blog post was published, the repeal bill was being circulated as the "Eviction with Dignity Emergency Amendment Act of 2018." On Tuesday, the bill was passed as the "Eviction Procedure Reform Emergency Amendment Act of 2018."