Domestic Violence Awareness: The Effects of Financial Abuse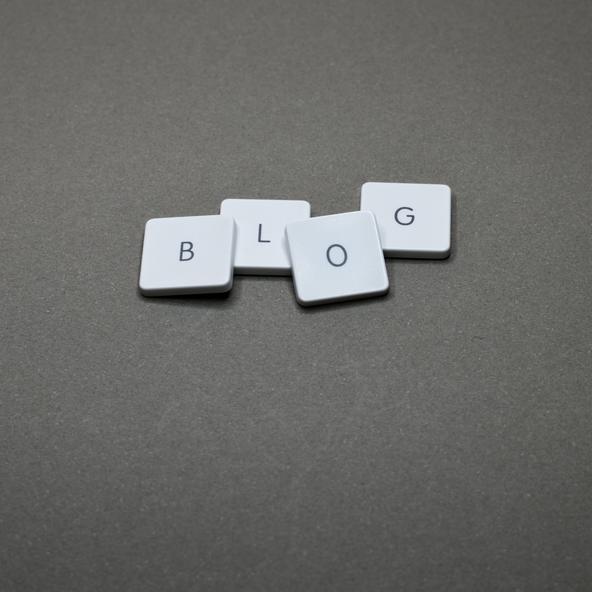 Every October, people wear purple to increase awareness about the prevalence of domestic violence and show solidarity with survivors. Domestic Violence Awareness Month increases education about the prevalence of domestic violence, common indicators of abusive relationships, and resources for survivors of domestic violence. While many people are familiar with the controlling patterns of physical and emotional abuse associated with domestic violence, you may be surprised to learn that 99% of victims of domestic violence experience financial abuse.
Through financial abuse, abusers control how their partners can access money and other resources within the household. Abusers commonly withhold money or give a partner a small "allowance" to live off of, forbid a partner from working or earning money to increase the victim's reliance on the abuser for economic support, and/or steal a partner's identity, credit, property, or money. Roughly three out of every four survivors reported that their abusers had taken money from them against their will, such as savings, their paycheck, or public benefits. This invisible form of abuse is often overlooked, although it can have a profound impact on a survivor's ability to maintain a job or leave an abusive relationship.
A domestic violence survivor may stay in, or return to, an abusive relationship, particularly if children are involved, because of financial insecurity. Seventy-four percent of survivors reported staying with an abuser for economic reason. Survivors may not be able to afford to leave if an abuser controls access to a survivor's credit cards, bank accounts, and other finances. Financial abuse affects survivors both with and without jobs. Legal Aid often encounters survivors filing for Civil Protection Orders who need assistance regaining control of their public benefits, such as Temporary Assistance for Needy Families (TANF) and Food Stamps. It is common for an abusive partner to take the family's EBT card, which is used to access public benefits, after moving out of the family home and continue using the TANF and Food Stamps benefits meant for the children in the household.
The Allstate Foundation funded this mural by the Milagro Collective in New Orleans to increase awareness of financial abuse suffered by survivors of domestic violence.
For survivors who are working, both direct and indirect forms of abuse place a survivor's job at risk. In a recent study, 83% of survivors said that abusive partners disrupted their ability to work; of these survivors, 70% were not able to work and 53% lost a job as a result of abuse. Survivors who are employed often need to take time off to deal with the effects of domestic violence. For example, a survivor may miss work in order to seek medical attention for the physical or psychological effects of abuse, pursue civil and criminal court cases against an abusive partner, or find safe housing. Annually, victims of intimate partner violence miss a total of 8 million days of paid work a year, resulting in $8.3 billion in lost productivity. While at work, a survivor's productivity and performance is often impaired by lack of concentration related to fear, harassment by an abuser, and mental health issues such as depression. Many victims are stalked at work, either in person or by phone, because their abusers know where to find them. 1 in 8 victims of stalking have lost time from work as a result of being stalked, and more than half have lost five days of work or more.
Even after leaving an abusive relationship, survivors continue to suffer. One study found that women lose between $312 and $1,018 in earnings during the year after filing for a civil restraining order. In DC, requesting a Civil Protection Order (CPO) requires, at a minimum, an appearance at two different court dates, which typically necessitate spending several hours at court for each hearing. Additional hearings, and time off of work, are needed if a survivor also has to testify in a criminal case (or decides to file for divorce, custody, or child support).
It can take years for survivors to remedy the negative impact that coerced debt can have on their credit scores. Legal Aid recently assisted Ms. Kamau* to secure a CPO and then to obtain public benefits after leaving an abusive partner. When she sought an apartment after living in a shelter with her daughter, Ms. Kamau's rental application was denied. When she asked why, the property manager told Ms. Kamau that her credit check revealed an outstanding credit card debt from 2014. During their marriage, Ms. Kamau's husband put all of the utilities in her name and put the family's credit cards in her name because his credit was too low to obtain his own cards. Ms. Kamau believed that all of these credit cards had been paid off, but her ex-husband opened a separate card without telling her. Although they divorced more than two years ago, Ms. Kamau is still dealing with the effects of her former partner's financial control and its negative impact on her credit score. She won't be able to find a new apartment to live with her daughter until she pays off the credit card debt that her ex-husband accrued in her name without her knowledge.
While there is much work to be done to provide economic justice to survivors of domestic violence, the D.C. Council has taken legislative steps to help provide economic stability for survivors. Unemployment insurance is available if an employee's job loss is related to domestic violence, even if the individual voluntarily quit or committed misconduct, such as missing work without calling out, because of the violence. The Court of Appeals clarified that the law should be interpreted broadly to protect victims when domestic violence was a "substantial factor" in their job loss.
Additionally, if an employee who works in the District needs to take time off in order to seek social or legal services for herself or a family member related to domestic violence, stalking, or sexual abuse, the employee may be eligible for up to 7 paid days of leave annually under the Accrued Sick and Safe Leave Act. And, a survivor who has serious health conditions and is unable to work temporarily as a result of domestic violence may be eligible for unpaid leave under the Family and Medical Leave Act. Although these laws may help stabilize employment for someone who needs to take time off because of domestic violence, many employers and employees are not familiar with these laws and the available protections.
While increased legislative attention to these issues is a step forward, increased education and resources are critical to provide comprehensive assistance to survivors who are affected by financial abuse. Although not as obvious as a black eye or a broken arm, financial abuse is incredibly harmful and can impact a survivor's economic security for years.
*Name changed to protect confidentiality
For additional resources, the National Network to End Domestic Violence and the Allstate Foundation have created an Economic Justice Curriculum focused on providing practical assistance to educate survivors and take steps to remedy the effects of financial abuse.
**If you or someone you know is experiencing domestic violence and needs help, contact
DC SAFE
or call Legal Aid at (202) 628-1161 for assistance.**