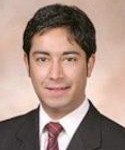 By Amer S. Ahmed, Williams & Connolly LLP
It is a truth universally acknowledged, that an attorney freshly in possession of a law degree, must be somewhat in debt.  By which, of course, I don't mean to refer to student loans (although that indebtedness is no doubt familiar to many).  Rather, I believe that young lawyers are imbued with a sense that—upon being fortunate enough to find employment—they should give back to society at large. 
That sentiment underlies the Generous Associates Campaign, which does not operate via admonition (well, perhaps in its final days), but is instead a celebration of the legal community's largesse and unity.  Our support, the D.C. legal community, is at once a fellowship of like-minded people who recognize the larger purpose of the profession: to realize the promise of equal justice for all.  Nowhere is this goodwill more evident than in the results of our 2009 Campaign.  Buffeted by an ailing economy, and grappling with upheavals in the profession, our benefactors nonetheless raised over $675,000 to support the critical work of the Legal Aid Society of the District of Columbia, its lawyers, and its volunteers.  The funding went, as it does each year, directly towards representation for some of the most vulnerable District residents in legal disputes over housing, income, or family matters, to name but a few.
The notion of paying it forward—wonderfully captured in our successful fundraising each summer—prompted this year's Campaign theme: Equal Justice, Equal Responsibility.  The need for pro bono legal services looms ever greater, but with many giving hands it is an imperative that can be shared with ease.
I am proud to be part of this effort, and I invite you to join us in opening the doors to justice for all.  Let the 2010 Campaign begin!
Amer S. Ahmed is an Associate at the law firm of Williams & Connolly LLP and serves as a Co-Chair of the 2010 Generous Associates Campaign.