Late last we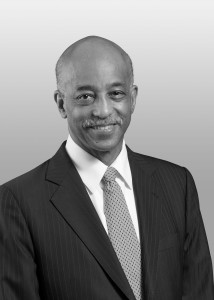 ek, Thomas S. Williamson, Jr., Senior Counsel at Covington & Burling LLP and 2016 Servant of Justice Honoree, passed away.
Tom had a truly extraordinary public interest and private law firm career. From 2012 to 2013, Tom held the office of President of the D.C. Bar. Tom also served on the board of the D.C. Bar Foundation, the D.C. Judicial Nominations Commission, and the D.C. Access to Justice Commission.
As a young attorney, he worked for eight months for the Neighborhood LegalServices Program. From 1978 to 1981, Tom served as Deputy Inspector General for the U.S. Department of Energy. Tom was the Solicitor of Labor at the U.S. Department of Labor from 1993-1996. At Covington, Tom led a team of litigators to defend a constitutional challenge to restrictive regulations adopted by the Legal Services' Corporation (LSC). The Covington attorneys' success spared LSC from losing all Congressional funding. More recently, Mr. Williamson headed a team that assisted in the defense of the District's same sex marriage law. Tom also worked on numerous race and disability discrimination class actions during his career.
We are so proud to have been able to honor Tom at last year's Servant of Justice Award Dinner. Fellow Covington Partner and former Attorney General Eric Holder, Jr., bestowed the award on his long-time friend, aptly describing Tom as a "quiet warrior for justice." In his eloquent acceptance speech at last year's Servant of Justice Awards Dinner, Tom dared the audience to "dream of the world as we wish it to be, and deal with the world as it is."
Tom will be sorely missed by the D.C. legal community. We send our deepest condolences to Tom's wife, Shelley Brazier, and their three children. Tom's was most definitely a life well lived. We have included some wonderful photos from the evening below.