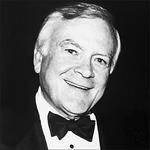 Legal Aid was saddened to learn of the passing of former Board member and Past President of the Board Daniel W. Toohey. Dan passed away at home on Monday, April 10, 2017, due to illness. He was 77.
Dan was committed to Legal Aid, serving as a Board member through much of the 1980's and as Board President in the early 1990s. Dan was also a member of the Screen Actors Guild and AFTRA, and provided the voice-over for the video Legal Aid prepared to mark its 75th Anniversary. He served on other corporate and nonprofit Boards as well, including The Shakespeare Theatre Company and the Greater Washington Board of Trade.
A funeral Mass will be offered at St. Bartholomew Catholic Church, 6900 River Road, Bethesda, this Saturday, May 6, at 11:00 a.m. Our thoughts and best wishes go out to Dan's family, friends, and loved ones.