Legal Aid Testifies About Systemic Errors by D.C. Department of Human Services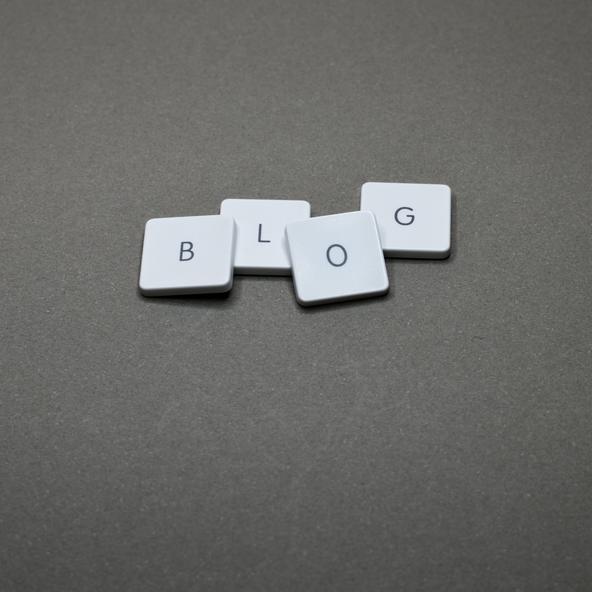 Last Thursday, March 12, Legal Aid and the D.C. Fiscal Policy Institute (DCFPI) delivered joint testimony before the D.C. Council's Committee on Health and Human Services concerning the systemic errors plaguing service delivery by the Economic Security Administration (ESA) of the D.C. Department of Human Services.
ESA is responsible for administering crucial safety net benefits on which District residents depend, including food stamps, Temporary Assistance for Needy Families (TANF), and public health insurance programs like Medicaid and D.C. Healthcare Alliance. To access these benefits, District residents must come to Service Centers administered by ESA. Our clients have long reported that conducting business at these Service Centers is untenable due to exceedingly long lines, incorrect information from staff, and poor document processing, among other issues.
Our testimony summarized findings from interviews that Legal Aid and several other organizations—Whitman-Walker Health, Legal Counsel for the Elderly, Bread for the City, and Terris, Pravlik & Millian, LLP—conducted with individuals standing in line at three ESA Service Centers—those at Taylor Street NW, H Street NE, and Anacostia—at least one morning per week throughout February 2015. Over our twelve visits, we observed over 550 people waiting in line before these service centers opened and interviewed 309 of these individuals.
We highlighted the three main observations from our visits:
First, consumers confront very long lines at Service Centers, routinely line up before 6 a.m., and report being turned away by ESA staff due to the Centers having reached capacity.
Although ESA Service Centers open at 8:15 a.m., the lines prior to opening numbered 50 or more on a majority of our visits. On two visits, the line numbered 75 or more prior to opening. The problem of line length was particularly acute at the H Street and Taylor Street Service Centers, where, on all but two visits, more than 50 people were in line prior to opening. Many individuals reported arriving between 4 a.m. and 6 a.m. and waiting for several hours outside until opening. Over a third of those we interviewed across all three Service Centers said they had arrived between these hours. At Taylor Street, the number was a striking 54%. Again, our site visits were conducted in February 2015, which means that on most mornings, individuals (many of whom are elderly or disabled) were lining up long before daylight and waiting for hours in the most frigid of conditions.
A large number of individuals also reported having been turned away in the past due to problems with capacity at Service Centers. They told us that, on other occasions, they had waited in line for several hours only to be told mid-morning that the Service Center was not taking any more cases. None of these individuals reported being offered return appointments; instead, they were simply told to try again another day.
The lengthy wait times at ESA Service Centers and the possibility of being turned away make it impossible for many beneficiaries to access and retain the crucial safety net benefits on which they depend. Legal Aid's testimony proposed that ESA take immediate action to rectify these problems, such as adopting operational changes to more efficiently serve those in line and improving the quality of its telephone service to avoid the need for beneficiaries to come to Service Centers.
Second, consumers report being told they are at "the wrong" Service Center and they must go elsewhere to receive assistance, in violation of ESA's "no wrong door" policy.
Although ESA has promised consumers that they should be able to receive assistance at any Service Center, our visits illustrated that this policy is not consistently followed in practice. For example, one consumer in line at the H Street Service Center told us this was his third attempt to recertify for food stamps. He had previously gone to the Anacostia Service Center and been told to return with additional documents. However, when he returned with these documents, he was told he must instead go to the H Street Service Center to be seen.
Service Centers need also to coordinate between each other better so that individuals do not get "the runaround." We encountered one man who was waiting in line for expedited food stamps—benefits reserved for those with no or very little income. He told us that, after waiting for several hours at Taylor Street the day before, he had been approved for expedited food stamps and told to go to the H Street Service Center to pick up his EBT card. He paid to take a bus to the H Street Service Center but, after waiting in line there, was told that there was no record of his approval. Rather than offering to contact Taylor Street to resolve the situation, the ESA representative turned him away and advised him to return to Taylor Street. He waited in line for a second time at Taylor Street, only to be sent back to H Street again to get his EBT card. Because he had spent the last of his money on bus fare the day prior, he was forced to walk two hours to H Street and two hours back in the bitter cold to finally obtain his card.

Given that ESA staff is not consistently following the agency's "no wrong door" policy, Legal Aid recommended that the agency adopt oversight mechanisms—such as regular site visits by upper-level staff and a robust "secret shopper" program—to ensure that staff are providing correct information to beneficiaries and to rectify problems when errors are made.
Third, consumers must often make return trips to Service Centers due to ESA's failure to process their paperwork.
Our visits confirmed what has been a longstanding problem with ESA: the failure to consistently track or timely process documents, particularly those that are submitted by fax or mail. We spoke with 18 people who reported that they had come to a Service Center simply to drop off documents that they had already tried unsuccessfully to submit by other means. For example:
* One woman came to the Taylor Street Service Center at 4:30 a.m. on February 12 to deliver documents that had previously been faxed to ESA but never processed, resulting in a lower monthly food stamps amount.
* Another woman reported that her food stamps had been cut off in February despite the fact that she filled out her recertification paperwork in person at the Taylor Street Service Center in December. As a result, she returned to Taylor Street on February 12 and stood in line again to fill out the required paperwork for a second time.
Without an overhaul in the agency's document processing procedures—such as creating a separate "Express Lane" for individuals dropping off documents and assigning dedicated staff to immediately scan and process this paperwork—beneficiaries will continue to be subject to improper terminations and denials and the Service Centers will continue to strain under the weight of consumers coming to correct these very errors.
* * *
Our ESA Service Center visits illustrate the very real obstacles that vulnerable District residents face when they try to access the benefits and health coverage upon which they and their families depend.
We encourage those who have experienced problems applying or recertifying for public benefits (or work with clients who have), to complete our D.C. Public Benefits Application and Recertification Problems Survey. Legal Aid will not reveal any identifying information disclosed in the survey without first obtaining the client's permission. Sharing these stories will allow Legal Aid to continue to press ESA and the Bowser Administration for immediate reforms to rectify the systemic errors that prevent scores of District residents from accessing and retaining crucial safety net benefits.