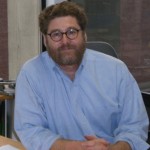 The Legal Aid Society will hold its annual Servant of Justice Dinner on April 27, 2010.  We are looking forward to a tremendous evening and a greatly honored to be able to give our Servant of Justice Award to two advocates who have made a difference in the lives of individuals and communities living in poverty.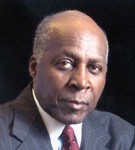 Vernon Jordan started his career as a lawyer at the height if the civil rights movement.   After graduating from Howard Law School in 1960, he joined the legal team that desegregated the University of Georgia.   He went on to leadership positions in the NAACP, the Southern Regional Council and in 1964 led the Voter Education Project.   He worked closely with the Kennedy and Johnson Administrations on the enactment and enforcement of civil rights laws.
 Mr. Jordan became the director of the United Negro College Fund in 1970 and President of the Urban League in 1972, a position he held for nine years.  He has been a leader in creating diversity throughout the corporate world and significantly, has pushed for greater opportunities for minorities in the profession of law.  He led the Clinton transition and has remained a strong and influential voice in the United States and internationally on civil rights and equally justice issues.
Mr. Jordan is a partner at the law firm of Akin Gump and serves on many corporate and non-profit boards.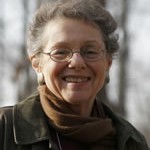 Florence Wagman Roisman is the William F. Harvey Professor of Law at the Indiana University School of Law - Indianapolis. Most of her career has been devoted to legal services advocacy and teaching, both focused on low-income housing, homelessness, and racial discrimination and segregation.  From 1967 to 1970, she worked in the Law Reform Unit of the D.C. Neighborhood Legal Services Project and co-counseled Javins v. First National Realty and Edwards v. Habib, among other cases.  Thereafter, with the National Housing Law Project, she co-counseled cases involving the public housing lease and grievance procedures, the impoundment of funds for federal housing programs, and the use of civil forfeiture laws against public housing residents, among other issues. On several occasions, she helped to represent Mitch Snyder and other members of the Community for Creative Non-Violence in their anti-homelessness advocacy.  She often has trained legal aid lawyers, in both federal litigation and housing, and spoken at legal services meetings, including two NLADA Litigation and Advocacy Directors' Conferences.  She helped write and edit the federal practice manual for legal aid lawyers.  She has taught at the Antioch School of Law and the law schools of Catholic, Georgetown, George Washington, Maryland, Widener, and Yale Universities.
Florence was the first recipient (in 1989) of the Kutak-Dodds Memorial Prize, the first recipient (in 2004) of the national Equal Justice Works Outstanding Faculty/Staff Award, and the first recipient (in 1994) of the Georgetown University Law Center Equal Justice Foundation Award for Outstanding Faculty Commitment to Public Interest Law.  She received the D.C. Bar's Thurgood Marshall Award in 2000, and was honored by the Alliance for Justice in 1991. She has served on the D.C. Bar's Board of Governors (1972-78) and the boards of the Washington Legal Clinic for the Homeless, Poverty and Race Research Action Council, Society of American Law Teachers, and national ACLU.  She now is on the boards of the ACLU of Indiana and the Inclusive Communities Project (Dallas, TX).  She graduated from Harvard Law School cum laude and earned her B.A., with High Honors and Distinction, from the University of Connecticut, where she was elected to Phi Beta Kappa.
The Dinner program will include additional honors to a long time volunteer and a community partner and we will have an exciting keynote address.  Look for future blogs with more information about the program.