Legal Aid's Public Benefits Team Urges Agency Accountability at D.C. Council Oversight Hearings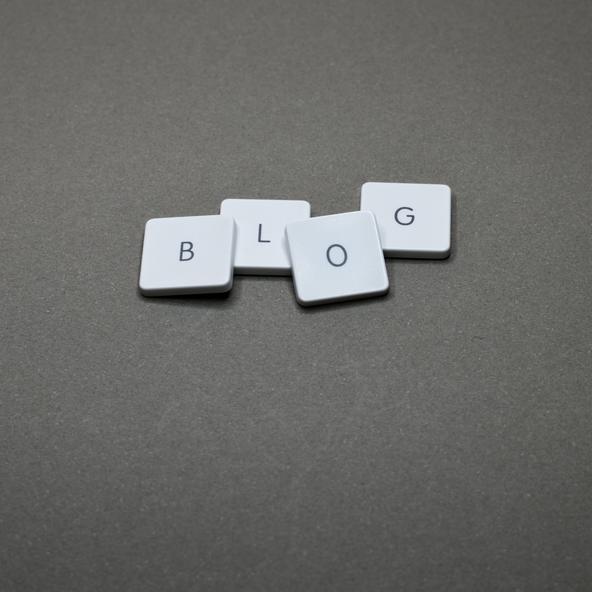 As part of Legal Aid's continuing systemic advocacy efforts, members of our Public Benefits Unit testified last month on the performance of four D.C. agencies which directly impact the lives of thousands of District residents, including hundreds of Legal Aid clients, every year: the Department of Human Services, the Department of Health Care Finance, the Department of Employment Services, and the Office of Administrative Hearings.
Department of Human Services (DHS). Together with three of my colleagues -- Carolyn Rumer, Chelsea Sharon, and Jennifer Mezey -- and a Legal Aid client, Sharice Coleman, I testified before the Council about widespread issues at DHS over the last fiscal year which have caused members of the Legal Aid client community to either lose their food stamps, TANF cash assistance, or health insurance benefits without justification or notice, or have caused applicants significant delays in obtaining those benefits. I also expressed support for the recommendations of the Mayor Bowser's TANF Working Group, which proposed a long-term solution to the District's impending TANF Cliff which could impact over 13,000 D.C. children this October.
I praised last year's TANF Working Group as a testament to the power of collaboration between the agency and advocates. The Working Group's consensus option would eliminate draconian time limits from D.C.'s TANF program (which have been shown to do more harm than good) and divide the TANF grant into a "child enrichment grant" and a parent grant. Doing so would ensure that TANF eligible children have access to at least a basic level of stability, while giving parents the opportunity to increase the family's grant by participating in employment and education services at DHS.
But I also cautioned that further collaboration and increased agency transparency would be necessary to ensure successful implementation of the program. For example, the POWER program currently provides individuals with significant barriers to work, such as domestic violence or disabilities, with an exemption from the work requirements and the TANF time limits. Yet, there is a lack of clarity from DHS in identifying, screening, and referring families to the POWER program through appropriate vendors.
Ms. Coleman, a long time Legal Aid client, separately submitted testimony about her own experience with the POWER program. She tried to apply to the program in August after her seven year old daughter was diagnosed with Type I Diabetes and suffered serious side effects, causing her to miss school frequently. Ms. Coleman received conflicting information about how to apply to the program, causing her to travel to four different places between August and November. Ms. Coleman was not successfully enrolled in POWER until Legal Aid assisted her in December. However, she received a notice almost immediately that she would be cut from the program in January, requiring Legal Aid to intervene again.
My colleague, Chelsea, highlighted two issues impacting DHS's service delivery: widespread technological problems and endemic business process problems at DHS service centers. In October 2016, DHS transitioned its administration of the TANF and food stamps program from its legacy computer system to the newer "DC Link" or DCAS system. From Legal Aid's perspective, the result has been an unprecedented crisis. Legal Aid's clients routinely find that the TANF or SNAP benefits that they rely on to pay rent or buy groceries for their families have suddenly—with no warning or explanation—failed to upload onto their benefits cards. At the same time as these widespread technological problems are occurring, the District is also implementing business process changes at its service centers, which are causing longer lines and resulting in more and more beneficiaries being turned away and instructed to return again another day.
Ultimately, as I testified, we present these problems to the Council, "not to beat up DHS but because we know they can do better. Our residents in need deserve better."
Department of Health Care Finance (DHCF). Chelsea and Jennifer also submitted written testimony for the oversight hearing for DHCF, focusing in large part on the need to eliminate the requirement that D.C. Health Care Alliance beneficiaries must conduct a face-to-face interview every six months in order to retain coverage. Due to the extremely long wait times associated with conducting the face-to-face interview and the business process problems described above at ESA service centers, scores of District residents are unable to retain their health coverage at re-certification.  Legal Aid recommended that DHCF eliminate the six-month, face-to-face requirement and shift to the same twelve-month certification period required for Medicaid beneficiaries in the District.
Department of Employment Services (DOES). Separately, my colleague Drake Hagner submitted written and oral testimony on the performance of the Department of Employment Services' Office of Unemployment Compensation. She acknowledged DOES's successfully implemented the increase to unemployment benefits that was passed last year. According to the agency, 12,486 unemployed workers received an average of $1,344 in maximum weekly unemployment benefits since October 1, 2016. This amounts to a staggering $16.78 million more in benefits. Many part-time and seasonal workers have also been helped by the reforms.
Drake continued to express concerns, however, about certain agency operations, including language access services for limited English proficient workers and the processing of over-payment fraud penalties and waiver requests. We look forward to working with DOES and the D.C. Council to try and resolve these concerns.
Office of Administrative Hearings (OAH). Drake also testified on the performance of the Office of Administrative Hearings. Legal Aid participated in a Council of Court Excellence working group last year that reviewed OAH's performance and published recommendations for improvement. Of the many issues reviewed, Legal Aid emphasized the need for improved services at the Pro Se Resource Center, training for Administrative Law Judges on engaged neutrality with pro se parties, and addressing egregious delays in case processing for matters appealed to the D.C. Court of Appeals.
Carolyn Rumer, Chelsea Sharon, Drake Hagner, and Jennifer Mezey also contributed to this Post.