Each November, the Association of Fundraising Professionals encourages its chapters to hold an event that celebrates philanthropy in its region. For the Washington, D.C. Metro Area Chapter (AFP/DC), the international association's third largest chapter, today is National Capital Philanthropy Day (NCPD).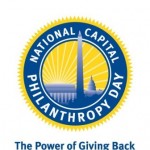 This year, I have the honor to be Co-Chair for NCPD along with Lisa Harter of George Washington University. Together with a leadership committee that has truly given their all, NCPD is a sold out affair. With over 500 people attending the luncheon at the historic Mayflower Hotel, AFP/DC is looking forward to a great event that proves that philanthropy is alive, well and making a huge impact in the Nation's Capital.
NCPD also allows us to recognize individuals and organizations that are making a tremendous difference in our community. The awardees will be:
• Earl W. Stafford, chairman and CEO of the Stafford Foundation
– Outstanding Philanthropist
• Gail Nordheimer, CFRE, president of Gail Nordheimer Associates
– Outstanding Fundraising Professional
• F. Kevin Reynolds, Regional President of Cardinal Bank, N.A.
– Outstanding Fundraising Volunteer
• PNC Financial Services
– Outstanding Corporate Partner
• The Harman Family Foundation and the Catalogue for Philanthropy
– Outstanding Foundation Partner
• Environmental Support Center
– Outstanding Diversity Leader
Part of the celebration is a program called Honor Your Own. This allows nonprofits to recognize individuals or organizations in a meaningful way.  I am pleased to mention that Legal Aid will be participating in this program this year by honoring Phil and Roberta Horton for their years of support. Phil and Roberta truly signify the highest spirit of philanthropy for our organization.