TANF in Tatters: 15 Welfare Experts Reflect On The Controversial "Welfare Reform" Program On Its 20th Birthday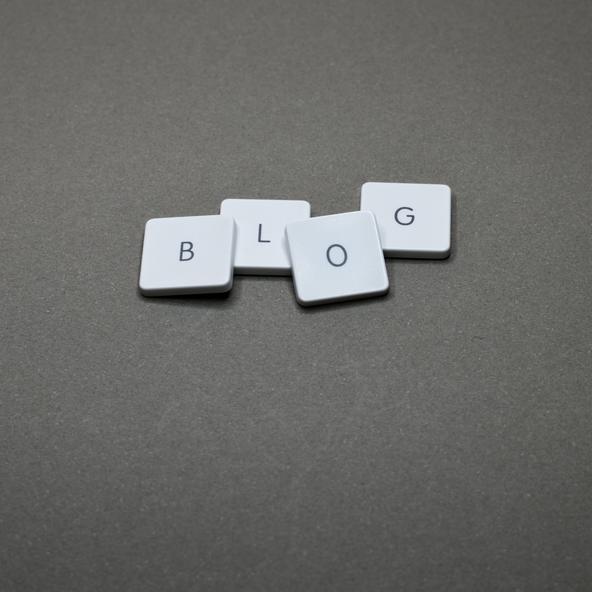 This month marked the 20th anniversary of the controversial signing of the Personal Responsibility and Work Opportunity Reconciliation Act of 1996 (PRWORA), replacing Aid to Families with Dependent Children (AFDC), a welfare program that guaranteed cash assistance to families with children based on need, with Temporary Assistance for Needy Families (TANF).  Under TANF, states received a capped block grant amount of federal funding regardless of population growth or economic conditions.  Additionally, TANF created a five year time limit on the receipt of federally funded benefits; states could continue to provide benefits for families after five years but would have to pay for it out of their own budgets.  Over the past few years, Legal Aid has highlighted the District's recent struggles to craft a TANF policy that adequately addresses the many barriers to self-sufficiency TANF families face, including disability, domestic violence, and high unemployment for those with a high school education or less.  These barriers are especially prevalent among families in Wards 7 and 8 where most TANF families currently reside.
But how has the TANF program played out nationally? The Sargent Shriver National Center on Poverty Law asked 15 poverty law experts to comment on the impact of "ending welfare as we [knew] it" and the lessons we can use to improve the program through a series of essays. Below, I've curated some of those insights (with some light editing for narrative flow) to chronicle the history of TANF.  
THE CONCEPTION
In the lead up to welfare reform, tensions surrounding cash assistance from families in need were at an all-time high, fueled by an often racist and anti-immigrant backlash against the mythological welfare queen. "According to this narrative, supporting unwed mothers with public dollars made them more likely to trade in a husband for the dole," write Kathryn J. Edin and Luke Shaefer authors of $2 a Day: Living on Almost Nothing in America, "[But] no credible social scientist has ever found evidence that the sharp rise in non-marital childbearing was driven by welfare." Yet, the notion that guaranteed cash assistance was encouraging women to make irresponsible or calculated decisions about child rearing took hold. It was in this political climate that then President Bill Clinton, soon up for reelection, twice vetoed and then signed welfare reform into law. But not without significant pushback from anti-poverty advocates, including some within his own administration.
Anne Erickson (Empire Justice Center, 1989 – Present): Welfare reform wiped out federal entitlements— AFDC, the Job Opportunity and Basic Skills Training programs, and Emergency Assistance [were] repealed in the stroke of that one signature.
John Bouman (Sargent Shriver National Center on Poverty Law, 1996 – Present): The Act resulted from the perfect storm of hostile immigration ideology and budget hawk ideology.
Kate Kahan and Steve Savner (Center for Community Change, 2011 – Present; 1994 – Present): The myth of the irresponsible mother on welfare focused on blaming poor women, particularly poor women of color, for poverty rather than focusing on broader, systemic economic causes.
Deborah Harris (Massachusetts Law Reform Institute, 1990 – Present): The federal welfare law that developed between 1935 and 1996 [was] erased.
A.E. (EJC, 1989 – Present): Welfare reform was massive, confusing, and frightening. It imposed time limits on federal benefits, prohibited states from using federal funds to help certain teen parents, and established new work rules and new definitions of work activities. It aimed some of its harshest provisions at legal immigrants and barred them from receiving Supplemental Security Income and food stamps.
Olivia Golden (Assistant Sec., U.S. Dept. of Health and Human Services,  1996 – 1999): We knew that the block grant's structural problems and the troubling debate around its passage would make maximizing the positives and minimizing the negatives difficult to build and sustain, but striking such a balance was the best option and one we undertook with real hope.
A.E. (EJC, 1989 – Present): By January [1997] the rhetoric was heated. [For example, in New York then Gov. George Pataki] called out the Democrats who controlled the Assembly as being soft on welfare fraud, coddling those who refuse to work, and being unwilling to adopt what their darling President Clinton had so famously signed into law. [Advocates] worked quietly for weeks with a small group of progressive legislators to draft a comprehensive bill that would take the best of the federal law and soften the worst of it.
O.G. (Assistant Sec., H.H.S., 1996 – 1999): Effective state advocacy did make a difference. It improved the lives of millions of low-income people, for example through increased child care funding and state [Earned Income Tax Credits].
CAUTIOUS OPTIMISM
To be clear, the program that TANF replaced, the AFDC was not a perfect program.  The vast majority of AFDC families were headed by single mothers who faced numerous barriers to their ability to work.  PRWORA's focus on the promotion of "two parent households" may have been insidious in its inception, but some advocates saw welfare reform as a real opportunity to address the de facto exclusion of fathers from their children's lives. Other advocates were even cautiously optimistic in the early years that TANF could prove to be positive for families struggling to improve their circumstances.
Wendy Pollack (Women's Law and Policy Project, Shriver Center, 1996 – Present): Welfare reform seemed to offer mostly a "race to the bottom," with caseload reduction as the priority. Women's advocates were particularly concerned about the impact [of new rules such as mandatory work requirements, child exclusion policies, and time limits on receiving assistance] on domestic violence survivors.
O.G. (Assistant Sec., H.H.S., 1996 – 1999): In my new role as assistant secretary I hoped to develop federal regulations that would maximize the statute's positive opportunities and avoid damage to children and families from its restrictive provisions.
Margaret Stapleton (Welfare Legal Services Attorney, 1986 – 1996, Shriver Center 1996 – Present): When welfare reform was coming down the pike in the mid-1990s, we tried to get the fathers of low-income children onto Congress' radar. We [told Congress] that the fathers played equally important roles in the lives of both their sons and their daughters.
O.G. (Assistant Sec., H.H.S., 1996 – 1999): Some states certainly chose damaging policies, and caseloads fell. But states also enacted policies—such as the earned-income disregard—that were helpful to families; removed provisions that limited access by two-parent families; maintained (and, in some cases, raised) benefit levels; and expanded child care assistance.
W.P. (Women's Law and Policy Project, 1996 – Present): All states have adopted some form of the [Domestic] Violence Option [which aims to] (1) screen applicants for domestic violence while maintaining confidentiality, (2) make referrals to counseling and support services, and (3) grant good-cause waivers of TANF requirements [where compliance with TANF rules would make it more difficult to escape current or further domestic violence].  
Cindy Mann (State Low-Income Initiatives Project Center on Budget and Policy Priorities, 1994 – 1999):  The law that replaced the AFDC program with the TANF block grant had a silver lining for low-income parents—the delinking of Medicaid eligibility from welfare. That transformation was completed under the Patient Protection and Affordable Care Act, which led to millions of low-income adults gaining coverage and record-low uninsured rates.
M.S. (Welfare Legal Services Attorney 1986 – 1996, Shriver Center 1996 – Present): The biggest improvement [for fathers of low-income children] is the Medicaid expansion to all low-income adults under the Patient Protection and Affordable Care Act. Progress in the child-support program has [also] been encouraging.
Mark Greenberg (CLASP 1988 – 2007, Acting Assistant Sec. H.H.S., 2013 – Present): TANF had its strongest effects in increasing employment among single parents and contributing to child-poverty reduction in the first years after the law was enacted. This progress essentially ended in 2000.
O.G. (Assistant Sec., H.H.S., 1996 – 1999):  Results became much grimmer thereafter. Under pressure to meet required work-participation rates, many states adopted increasingly harsh policies.
In case you missed it:
I Am: The Strength, Values and Resilience of TANF Families
https://www.youtube.com/watch?v=Gx_gU5QO97s&feature=youtu.be
SIGNS OF TROUBLE
The shift from the AFDC, a program funded based on need, to TANF, a program funded through block grants (based on welfare caseloads as of 1996 or roughly $16.5 billion nationally) proved to be problematic. In the early going, states benefited from increased flexibility, allowing them to take advantage of shrinking caseloads (in a relatively strong economy) by channeling funds to other aspects of the program (like childcare or jobs programs). But as the economy worsened, TANF could not adequately respond to the increasing need of low-income families for assistance, in part because there simply was not enough money to do so.  There has been almost no increase in federal funding for the block grants. According to the U.S. Dept. of Health and Human Services and the Bureau of Labor Statistics inflation calculator, to match TANF's 1996 buying power the program would have to add roughly $8.5 billion to the block grants just to meet the basic needs of the program as contemplated in 1996 when the economy was much stronger.
TANF funding to meet low-income families' needs for economic stability and supports has also been eroded by states' use of TANF funding in questionable ways. As long as spending is at least tangentially related to one of the program's stated core goals -- cash assistance to keep children in their own homes or the homes of relatives; the promotion of job preparation and work; the reduction of out-of-wedlock pregnancies; and the formation and maintenance of two-parent families -- states have flexibility to interpret the spending means to achieve those goals.
A.E. (EJC, 1989 – Present): Welfare reform eliminated the floor of federal protections and allowed unprecedented design control over our country's safety net to devolve to the states.
Liz Schott (Center on Budget and Policy Priorities, 1997 – 2000; 2007 – Present): The creation and the design of the TANF block grant, along with state actions, are key contributors to unhelpful work requirements and the deep erosion of a cash safety net.
Gina Mannix and Marc Cohan (National Center for Law and Economic Justice, 1996 – Present): TANF has failed as a safety net program for families. Less than 25 percent of families in poverty receive assistance. Benefit levels are further below the poverty level now than in 1996.
Jim Weill (Food Research and Action Center, 1988 – Present): At the same time that the safety net was shredded, the nation largely failed to build adequate new supports for a changing workforce. The damage to struggling Americans has been profound.
W.P. (Women's Law and Policy Project, 1996 – Present): The number of families receiving AFDC or TANF has been on a steady decline [caseloads are roughly a third, nationally, of what they were in 1994]; however, the percentage of TANF recipients that report domestic violence victimization has not diminished.
L.S. (CBPP, 1997-2000; 2007 – Present): TANF's race to the bottom has been one of not only caseload decline but also ever-shorter time limits [with some states as short as a 12 month lifetime limit] and ever-declining value of benefits.[Moreover] the main work performance measure under TANF is the work participation rate, [but] a state can get as much credit for cutting a family off for any reason as for helping the family leave welfare for work.
O.G. (Assistant Sec., H.H.S., 1996 – 1999):  Total resources have declined by 33 percent due to inflation, and states have redirected resources from all of TANF's key components—cash assistance, employment and training activities, and child care—to other purposes.
M.G. (Acting Assistant Sec., H.H.S., 2013 – Present): While the TANF block grant structure has allowed important flexibility, in nearly half the states, less than half of TANF funds are now being spent on the core activities of basic income assistance to poor families, work activities, and child care.
M.S. (Welfare Legal Services Attorney 1986 – 1996, Shriver Center 1996 – Present): Regarding fathers accessing benefits and services from the welfare menu available to custodial mothers, we have gotten almost nowhere; this is not all that surprising, because mothers have not thrived under the states' implementation of TANF either.
O.G. (Assistant Sec., H.H.S., 1996 – 1999):  TANF is now in tatters. It helps less than one in five poor children, with extremely low benefit levels and few meaningful work activities.
THE ROAD AHEAD
TANF's current trajectory is unsustainable.  Improvements to job training and educational programs, reconsideration of draconian time limits, and accountability for inappropriate funding reallocation are sorely needed, both nationally and in the District.
Locally, stakeholders are engaged in a TANF Working Group which aims to draw from the experience of lawmakers, program staff, advocates, and TANF participants to craft an alternative to a firm time-limit cutoff, especially for those with significant obstacles to exiting the TANF program.
Nationally, policy experts have many ideas for systemic improvement.
O.G. (Assistant Sec., H.H.S., 1996 – 1999): As we aim for urgently needed reform, both the failures and the successes can help chart the course.
J.W. (FRAC, 1988 – Present): We must boost employment rates, wages, and benefits to restore jobs as a source of adequate family support; rebuild public-sector jobs and job creation initiatives; [create] a system of adequate public income supports for those who are unemployed or unable to work or cannot find work; and we must keep [the failures of TANF] from infecting what remains of the national safety net.  
K.K. & S.S (Center for Community Change, 2011 – Present; 1994 – Present): To begin to fix the failure of our labor market and the need for support for low-income families and working-age people, we must tackle the disparities that have been built over generations by structural racism and sexism. One aspect of this work should involve significant new public investment, particularly at the federal level, in people and communities with high levels of poverty and unemployment to create good jobs for residents and to repair their communities. We also need to enact the full complement of solutions, including paid leave, earned sick days, fair scheduling, and access to quality, affordable child care and adequate transportation, to support women and families.
W.P. (Women's Law and Policy Project, 1996 – Present): The culture of the TANF agency must be one of understanding, flexibility, and support, with [domestic violence] survivors' safety being paramount. Protocols and procedures must be clear and consistently followed. Referrals must be appropriate and resources sufficient to address the violence and its consequences. And, most importantly, applicants and recipients must be informed that there is such an option.
M.S. (Welfare Legal Services Attorney 1986 – 1996, Shriver Center 1996 – Present): Much needs to be done, and policymakers need to learn about the reality of low-income fathers' lives. They could learn a great deal from two recent books: Doing the Best I Can: Fatherhood in the Inner City and Failing Our Fathers: Confronting the Crisis of Economically Vulnerable Nonresident Fathers. Both books give much-needed insight into the real worlds of low-income men and propose practical solutions to the challenges they face.
Elizabeth Lower-Basch (U.S. Dept. of Health and Human Services, 1996 – 2006, CLASP 2006 – Present): Fixing TANF requires a comprehensive bill that (1) creates a national floor [on minimum cash assistance and time limits] while retaining state flexibility to do better, (2) reforms performance measures to get the incentives right, and (3) expands federal funding, which has lost one-third of its value due to inflation.
M.G. (Acting Assistant Sec., H.H.S., 2013 – Present): We hope that [The Obama Administration's] research, technical assistance, policy guidance, and budget proposals will contribute to the discussion of how to move forward. The fiscal year 2017 budget asks Congress to: increase the TANF block grant by $8 billion over five years; limit states' use of federal TANF spending to families with income at or below 200 percent of the federal poverty level in order to ensure that expenditures are more effectively targeted; add "reducing child poverty" as a new purpose of TANF; require that more than half of TANF funds be used for the core benefits and services of assistance, employment, and child care; develop a better accountability structure focused on helping families get and keep jobs; allocate $2 billion over five years for a new TANF economic response fund that would operate more effectively than the current contingency fund; and repurpose the current TANF contingency fund so that its funding is used for key initiatives such as subsidized employment and two-generation demonstration projects.
L.S. (CBPP, 1997 – 2000; 2007 – Present): I see three key action areas for improving state accountability under TANF: Congress should hold states accountable for serving poor or deeply poor families by using a measure such as the TANF-to-poverty ratio; Congress should add an employment and earnings outcome measure to replace or add to the work participation rate; and Congress should limit [state] spending flexibility. States have increasingly used TANF as a slush fund to fill state budget holes or to enable tax cuts, literally taking food from the mouths of poor children. With or without federal law changes, state-level advocacy will be necessary to bring these funds back to the core welfare reform purposes.
D.H. (Massachusetts Law Reform Institute, 1990 – Present): Although "welfare reform" ended welfare lawyers as we knew them, a role for welfare advocacy continues. A huge need remains for advocates to make sure that families in desperate poverty at least get what they are eligible for under state policies and rules. In addition to making a difference for individual families, legal representation in these individual cases can form the knowledge base for systemic advocacy to improve state welfare programs and block cuts in benefits and eligibility.