After months of advocacy with the Committee on Business, Consumer and Regulatory Affairs, a coalition of unemployed workers, union representatives, and advocates returned to the D.C. Council last week to demand quick passage of Bill 21-370, the Unemployed Benefits Modernization Amendment Act of 2015.
As background, unemployment benefits provide a temporary, partial wage replacement to workers who lose their job through no fault of their own. However, since DC's unemployment benefit levels have not been updated in more than a decade, this safety net is not protecting workers as it should. Currently, DC's maximum weekly benefit amount of $359 per week is one of the lowest in the nation -- 38 other states offer higher benefits.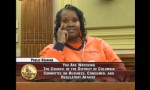 Fortunately, in the past few weeks, Mayor Muriel Bowser announced her support for raising the maximum weekly benefit amount to $425 per week. While Legal Aid praises Mayor Bowser for her support of this desperately needed update, we know that the full benefit increase to $430 per week is needed given DC's high cost of living. Also, the Mayor's proposal does not include the bill's provision to raise benefits each year to keep pace with inflation. As Gardenia Walker, a construction worker and LiUNA Local 657 union member, explained: "Workers should not have to return to the Council year after year when [30] other states adopt automatic increases. Point blank: it's not fair."
Further, the bill contains two important reforms to help low wage workers. First, the bill increases the incentives for unemployed workers to take part-time jobs by making partial unemployment benefits more generous. Second, the bill eliminates an arbitrary penalty placed on workers with gaps in employment or seasonal job histories that reduces the amount of benefits they can receive.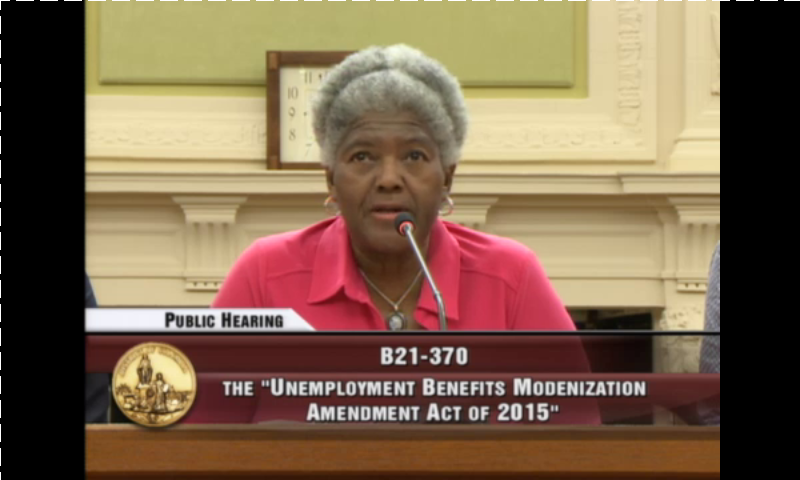 Karlene Armstead, a DC resident and ANC Commissioner for Ward 8E knows how important these two provisions are for low wage workers: "My constituents who are receiving unemployment benefits are closer to homelessness than being living-wage earners. My constituents who have been working part-time or in seasonal employment, they don't have money… they're still on the path to homelessness." Fortunately, the Department of Employment Services testified in support of these two provisions as they are written in the bill.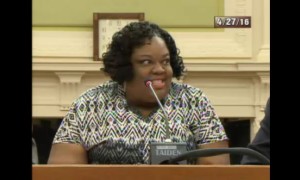 DC is in a sound position to deliver on all of these reforms because our Unemployment Insurance Trust Fund soundly weathered the last recession and even had a $50 million surplus last year. Lifelong DC resident Druzilla Green further explained: "We need to be seeking all parts of the bill.  All of it. […] I have to be willing to fight for the whole pie, not just a slice. Next time, I could be the part-time worker who needs more benefits."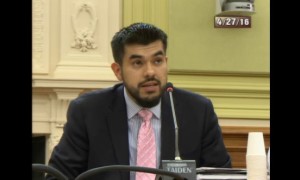 As Carlos Jimenez, Executive Director of the Metro Washington Council (AFL-CIO), testified: "Any effort to short circuit the Council's legislative process that does not fully meet this City's needs and strengthen the safety net will ultimately be incomplete and fall short of meeting the needs of those who are in the most vulnerable position."
 
 
Legal Aid urges the DC Council to adopt all four reforms to benefit both middle class workers and lower wage workers.
Witnesses Included: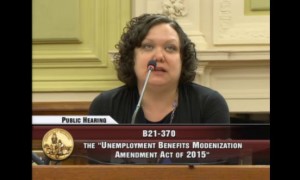 Ilana Boivie, DC Fiscal Policy Institute
"In 2014, DC's unemployment rate was just 2.8% for white residents and 15.7% among Black residents… a stronger Unemployment Insurance safety net is especially critical for communities of color."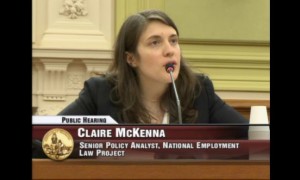 "Unemployment benefits stabilize the economy during difficult times by mitigating the drop in overall consumption that accompanies a recession. UI recipients spend their weekly benefit payments on groceries, rent and mortgage payments. This continued spending helps keep local communities afloat."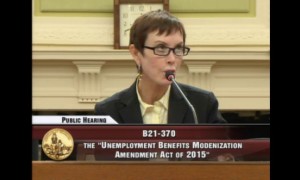 Victoria Leonard, Laborers' International Union of North America (LiUNA)
"Construction work can be a very seasonal occupation as layoffs occur when one project is winding down and workers are waiting for the next one to gear up. Updating the District's unemployment provisions is very important for LiUNA members."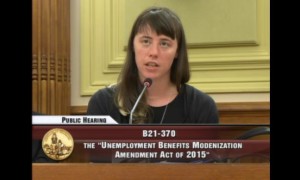 Emma Cleveland, Service Employees International Union (SEIU) Capital Area District 32BJ
"Crucially for 32BJ members, this bill will support workers who take on part-time jobs. [...] For low wage workers who work multiple jobs to make ends meet, these changes are particularly important. The alarmingly high rate of severe rent burden experienced by low income households in DC means the loss of one part-time job can lead to acute financial stress even if another job is maintained."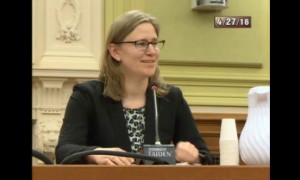 Drake Hagner, Legal Aid Society of the District of Columbia
"Unfortunately, because of DC's low benefit amounts, even when I am able to help my clients get benefits, they all too frequently need help with other legal problems that arise as a collateral consequence of their unemployment. Unemployed people exhaust their savings and fall behind in paying their utilities, car payments, rent or mortgage due to these low benefit amounts."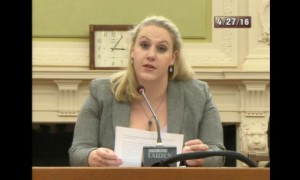 Joanna Blotner, Jews United for Justice
"Nearly every other state in the nation provides a higher and better, inflation-adjusted stipend to those who are in between jobs to help stabilize their family finances. It is time for DC to follow suit."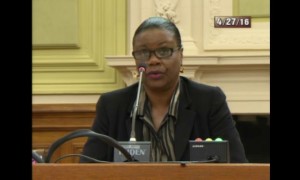 Vivian Mercer, Public Witness
"Being unemployed is a terrible position to be in because it sends you into a state of fear and alarm once you realize you have no income to depend on and you are one step from being homeless."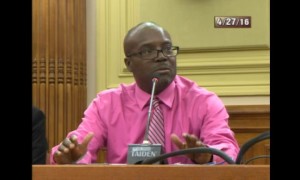 Daniel Fields, Service Employees International Union (SEIU) Local 722
"A person's earnings not only dictate where they live but how they live. We cannot continue to modernize and expand city housing, restaurants, shopping, etc without updating our benefits, especially unemployment benefits.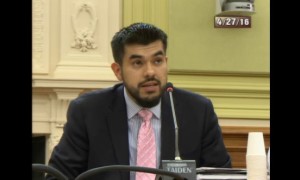 Carlos Jimenez, Metro Washington Council (AFL-CIO)
"Given that there's a $50 million surplus and a balance of over $350 million in the Unemployment Insurance Trust Fund, we urge this Council to strongly consider increasing the maximum weekly benefit amount to modernize the UI program. We need to do everything we can to ensure that there is increased stability for workers and the local economy. We can most certainly afford it. More importantly, we can't afford not to take serious action."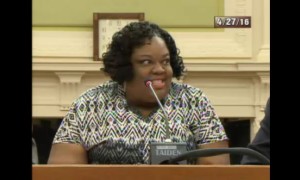 Druzilla Green, Public Witness, DC Resident Ward 5
"I come from a very poor family, so I never want to experience that again, but I currently am. Most companies I apply for say someone else is better suited for the position. This process is new for me. Though this is very discouraging, I will never give up, because I need to be an example for my two daughters, who I put through college on my income. I hope DC will raise benefits to help people like me. […] We have to find a way for people to have dignity and provide for their families while they are looking for employment."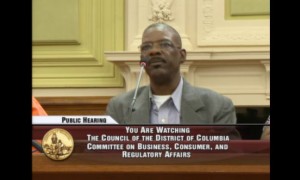 Wilbert Drew, Public Witness, Local Member 657 LiUNA, DC Resident of Ward 7
"As a construction worker, there are times when I am unemployed in between jobs. It is important that the unemployment benefits keep pace with the cost of living in the city. […] If nothing is done, construction workers like me will have a hard time staying in the city."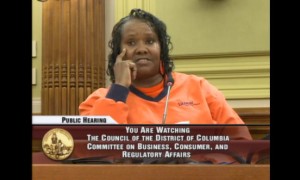 Gardenia Walker, Public Witness, Local Member 657 LiUNA, DC Resident of Ward 7
"I speak from personal experience. As a construction laborer, over the years I have had to endure periods of unemployment when I was in between jobs. Because of the low weekly benefit amounts, I had to dip into my savings to pay my bills and make my ends meet."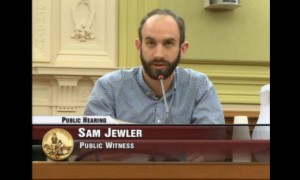 Sam Jewler, Public Witness, DC Resident of Ward 4
"I strongly support the increase of benefits when claimants receive part time work. I found it a frustrating incentive that if I earned some money from a part-time job, I would lose out on unemployment benefits. Why would I work 10-20 hours earning money I could receive in 2-3 hours filling out employment applications?"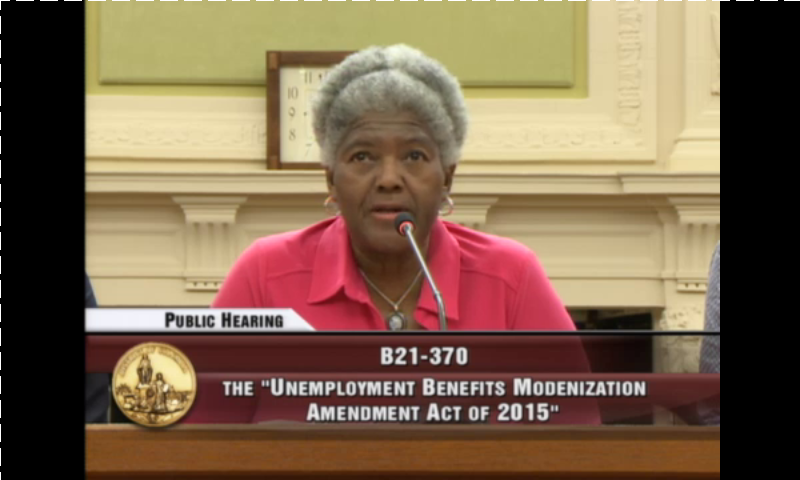 Karlene Armstead, Public Witness, DC Resident of Ward 8, ANC Commissioner 8E
"Even my constituents who are receiving unemployment benefits are closer to homelessness than being living-wage earners. My constituents who have been working part-time or in seasonal employment, they don't have money… they're still on the path to homelessness."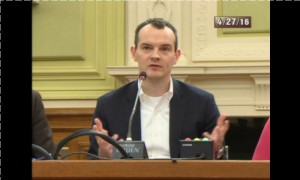 Andrew Hass, DC Employment Justice Center
"I have personally met with at least a dozen workers receiving unemployment benefits in the past month, and the message is nearly universal. One, they want to return to work. Two, while they're searching for work, they want to have a level of income that they can live off of in DC. With the sky-rocketing costs, they cannot keep up on the meager maximum weekly benefit amount that they receive.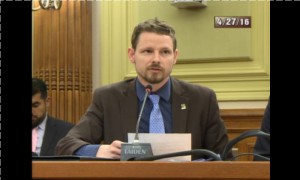 Ian Elder, UNITE HERE Local 25
"The main problem currently is that the benefit cap is too low: the maximum of $359 per week equals $9 per hour – less than half of what most of our union members earn. […] This bill would raise the cap to $430 per week and raise benefits each year to keep pace with the cost of living. This just makes sense."