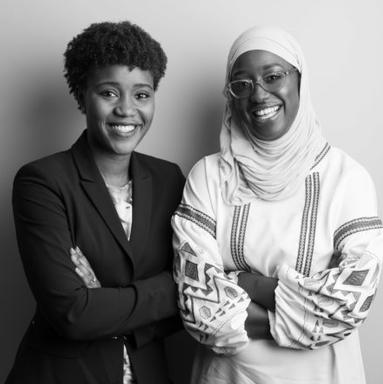 "That's why I'm here smiling."
Fatoumata Niang, who was originally from Senegal, and her ex-husband were married less than a year before separating. Their marriage was rife with abuse as Ms. Niang's ex-husband consistently questioned her intelligence, controlled her finances and social life, and physically abused her.
After Ms. Niang became pregnant, her ex-husband's behavior worsened. He never attended a prenatal appointment with her and attempted to postpone her labor induction because of his work schedule, even as the doctor warned that a delay posed a significant risk to Ms. Niang's life and the life of their child.
Enter Maryam Casbarro of Davis Wright Tremaine LLP, who agreed to represent Ms. Niang in the divorce case, and the child support and custody battle of their eight-month-old baby. Maryam was steadfast in her support of Ms. Niang, even briefly returning from parental leave so she could represent Ms. Niang at trial.