Deborah Cuevas Hill
Supervising Attorney *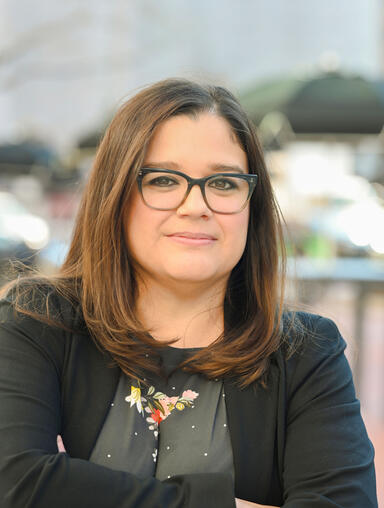 Education
B.A., The University of California, Irvine
J.D., George Washington University Law School
Debbie Cuevas Hill is a Supervising Attorney in the Consumer Law Unit.  Debbie represents homeowners facing foreclosure and consumers with debt collection matters in D.C. Superior Court.  Prior to her current role at Legal Aid, Debbie was a Senior Staff Attorney in the Consumer Advocacy & Home Preservation Practice at Legal Counsel for the Elderly (LCE) where she primarily represented low-income seniors who were victims of financial exploitation and real property fraud and/or facing foreclosure.   Prior to her time at LCE, Debbie was a Senior Staff attorney in the Housing Unit at Legal Aid where she staffed an office at the Landlord and Tenant Branch of the DC Superior Court in coordination with local service providers and provided emergency representation to low-income tenants facing eviction.  In this role, Debbie also provided extended representation to clients facing eviction or loss of a housing subsidy.  
Debbie previously clerked at the DC Court of Appeals for the Honorable Inez Smith Reid.  She was also an Equal Justice Works Fellow at the National Partnership for Women & Families where she educated state and national legislators regarding the need for policies that provide income to workers while on leave for family or medical reasons. 
Debbie received her Juris Doctor from George Washington University Law School.  She is fluent in Spanish. 
Latest Blogs you might be interested in