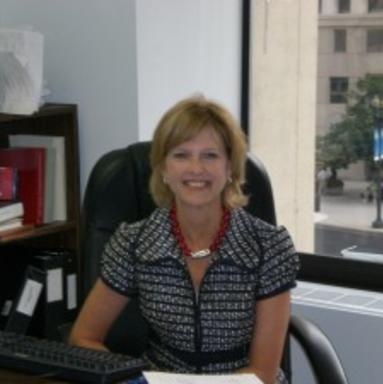 Barbara McDowell, the Founding Director of the Appellate Advocacy Project for the Legal Aid Society of the District of Columbia, died Friday, January 2, 2009.
Barbara was the first director of the Legal Aid Appellate Advocacy Project and served in that position for five years. She took the project from an idea to become the leading anti-poverty voice in the District of Columbia Court of Appeals. She handled a broad range of cases that developed important decisional law for families, individuals and communities living in poverty. Her work will be used to protect the rights of women escaping domestic violence, low-income tenants, persons with disabilities, and many others for years to come. Several of her Legal Aid cases have national significance.
Barbara was an advocate of extraordinary talent. She combined her powerful intellect and unique skill with a commitment to justice for everyone. She believed deeply that she could make a difference in ending poverty and inequality and used every case as an opportunity to do just that.
Barbara was a colleague and a friend to us at Legal Aid and in the equal justice community. She was a teacher and a mentor to many younger lawyers and the go-to person for more experienced staff struggling with a complex legal problem.
We will miss her deeply. We will treasure the legacy of commitment, compassion and excellence that she left us.
The Barbara McDowell Endowment for Appellate Litigation has been established by her family and Legal Aid to honor her amazing work and dedication.