Legal Aid was created in 1932 with the goal of making justice real – in individual and systemic ways – for persons living in poverty in the District of Columbia.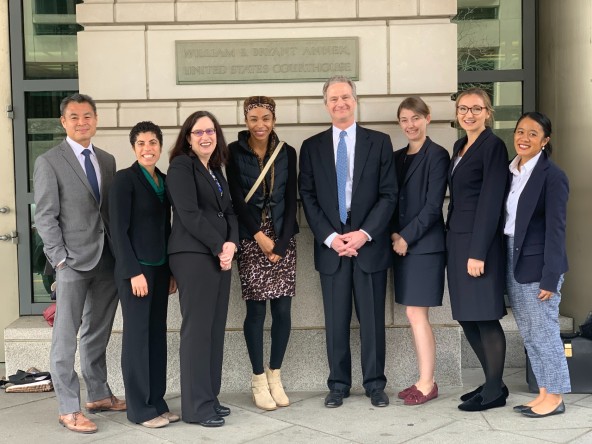 Making fair and equal access to justice possible for those who need it the most.
For more than 90 years, Legal Aid lawyers have provided a continuum of legal services to clients in the areas of domestic violence/family, housing, public benefits, and consumer law. In addition to providing direct representation, we also help clients avoid unnecessary legal entanglements through outreach and education, and help them resolve their own disputes with advice and other brief assistance.
Legal Aid also works to identify systemic issues that have an impact beyond an individual client. In such cases, we often seek structural solutions – from changes in law or regulatory schemes to a reform of government or court practice – to benefit our client community. And our nationally-recognized Barbara McDowell Appellate Advocacy Project, which pursues an anti-poverty agenda, litigates important cases affecting persons living in poverty before the D.C. Court of Appeals every year.
After being known as the "Legal Aid Society of the District of Columbia" for 90 years, Legal Aid removed "Society" in 2022. We are now "Legal Aid of the District of Columbia" or "Legal Aid DC."
6,000+
Clients Served Over the Last Five Years
​​Director of Community Engagement and Advocacy & Project Director, Reentry Justice Project

Sidley Austin Appellate Advocacy Fellow in Honor of Mark Herzog