An opportunity for impact

Navigate changing problems and prepare for the exceptional opportunities that await you.
Help change the world

From assisting your clients with challenges to providing them with required help, thus changing their lives.
Broaden your skills

Work on a wide-range of legal projects and benefitted from substantive contact with our staff attorneys.
Career growth & development

We want to provide you with tools, resources, and feedback to help you achieve your goals.
The spirit of collaboration makes Legal Aid a great place to work. We all work together to creatively problem solve issues to best serve our clients and meet their wide range of legal needs. I love being able to tell clients they have not only my support, but the support and expertise of the whole office behind them

Charlene "Charlie" Whitman-Barr

Supervising Attorney

I first started at Legal Aid in 2014 as an intern in the housing unit. Seeing the creative and zealous lawyering of Legal Aid attorneys convinced me that I wanted to find my way back to Legal Aid after I finished law school. I was lucky enough to get an opportunity to join the housing unit as a staff attorney in 2018. Legal Aid has given me the chance to grow as an attorney with supportive and encouraging supervisors and colleagues who push me to see new perspectives on my cases.

Mel Zahnd

Supervising Attorney

Working at Legal Aid has been very rewarding because my work allows me to help members of our community who are either facing foreclosure or are involved in debt collection matters.  I've enjoyed getting to know my clients to understand their individual needs and working with colleagues who are eager to come together to resolve these issues.  It has been a privilege to be part of a team that is dedicated to ensuring the rights of individuals and families with limited means are protected.

Sudi Tasissa

Staff Attorney
Legal Aid is a fast-paced non-profit law office committed to providing high quality civil legal services to persons living in poverty in the District of Columbia. Our staff is passionate about what we do and the clients we serve. And as an organization, we care deeply about our employees and their well-being. We are also committed to providing significant professional development opportunities for our staff. Legal Aid is proud to have been included in the 2019 list of "Best Non-Profits to Work For" compiled by The Non-Profit Times.
Legal Aid values an inclusive, diverse workplace and does not unlawfully discriminate on any basis prohibited by law. Legal Aid is also committed to equal employment opportunity. Employment decisions are made consistent with both Legal Aid's organizational values and the law, without regard to race, color, religion, sex, national origin, age, physical or mental disability, veteran status, sexual orientation, marital status, personal appearance, family responsibilities, matriculation, political affiliation, genetic information, or any other legally protected status.
Legal Aid is currently accepting applications for the following positions:
Please note that because of the volume of applications that we typically receive, we regret that we will only be able to contact those candidates whom we would like to invite to participate in an interview. When you submit your application, you should receive an auto-response indicating that it has been received. Please do not send follow-up email messages or contact us by phone to inquire about your application. Thank you for your interest.
Legal Aid's Student Internship Program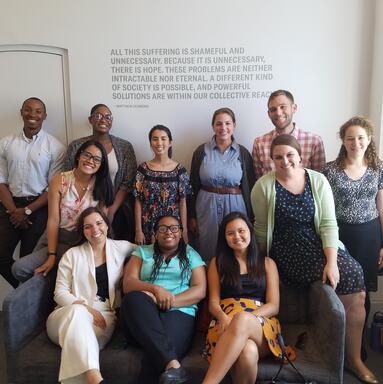 Legal Aid has academic year (fall and spring semester) and summer internship opportunities for law and undergraduate students. We expect summer interns to work full time from May 29, 2024, to August 9, 2024. We expect academic year interns to work a minimum of 12 hours per week -- to be arranged according to their class schedules – or more if their class schedule allows them to do so.  
Legal Aid's academic year internships are generally unfunded, but we can work with law schools to ensure that interns receive course credit.  
We have limited funding for full-time summer interns to help eliminate financial hardship for those who wish to pursue a career in public interest law and increase racial diversity and diversity of lived experiences in the legal profession, specifically in legal services.  
Because our funding is limited, we work with prospective interns to help secure funding from other sources (including their colleges or law schools, or other fellowship programs). Interns who are unable to secure funding from another source can apply to Legal Aid for funding to cover living and other expenses. Please see here for more information about our scholarship opportunities and eligibility.
Undergraduate interns: apply for a Legal Aid Intern Scholarship using this application. 
Law Student Interns
Law student interns are assigned to one of Legal Aid's substantive practice areas or to the Barbara McDowell Appellate Advocacy Project and should express an area(s) of interest in their cover letter when submitting their applications. 
Law student interns assist our attorneys in a variety of ways, depending on the practice area or project where they are working. Interns generally have the opportunity to interact with clients and may attend client meetings, hearings, trials, administrative proceedings, or arguments before the D.C. Court of Appeals. They also may help staff our units' court-based projects or hotlines.  We give our summer legal interns a good mix of assignments, including legal research and writing, client follow-ups, and factual investigation, where possible. 
Undergraduate Student Interns
Undergraduate interns are generally not assigned to a practice area or project. Undergraduate intern responsibilities include answering telephone inquiries from persons seeking legal assistance; filing and retrieving court documents; greeting potential clients who come to Legal Aid for assistance; serving subpoenas; reviewing and organizing legal files; drafting correspondence; and summarizing intake interviews. Interns participate in internal meetings and are responsible for some administrative duties. Undergraduate interns also may have the opportunity to conduct factual research and investigations, attend client meetings, and observe hearings and trials. 
To Apply for an Internship
To apply for an internship, please email a cover letter, resume, writing sample, and proof of matriculation (e.g., unofficial transcript, matriculation letter, etc.) to Sylvia Soltis, Director of Pro Bono, Volunteer, and Intern Programs, via intern@legalaiddc.org.
Please note that positions are open until filled (please see the top of this page for our current hiring status). Additionally, because of the volume of applications that we typically receive, we regret that we will only be able to contact those candidates whom we would like to interview.  
When you submit your application, you should receive an auto-response indicating that it has been received. Please do not send follow-up email messages or contact us by phone to inquire about your application. Thank you for your interest.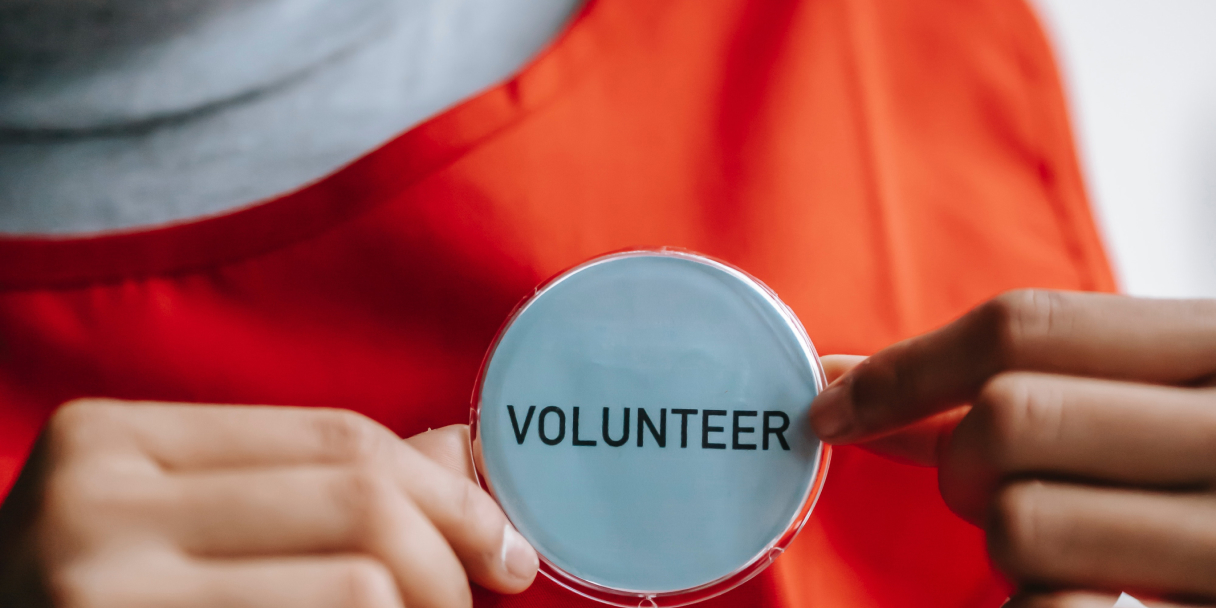 Legal Aid has some limited opportunities for volunteers to contribute outside of our more formal Pro Bono and Internship Programs. Over the years, Legal Aid has benefited greatly from volunteer attorneys and others with special skills who have expressed an interest in working with us.
If you are interested in exploring volunteer opportunities beyond handling a pro bono case or doing an internship, please send an email to volunteer@legalaiddc.org. Please include a resume and a brief description of what skills you can contribute, and what hours you are available. Please note that we receive a large number of inquiries from potential volunteers, so we may not be able to accommodate your request. But we would be more than happy to hear from you.