Lee Horton Memorial Scholarship for Aspiring Public Interest Lawyers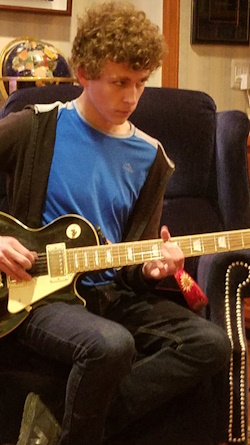 The Lee Horton Memorial Scholarship for Aspiring Public Interest Lawyers was endowed in honor of Lee Horton, a member of the Legal Aid family who died tragically in 2021 one day after his 18th birthday after having a seizure. Lee was passionate about racial justice, something that stemmed in part from the murder of a close family friend, who was a West African immigrant, when Lee was a young child. Lee planned to go to law school after college, with the hope of becoming a public interest lawyer.
Having to take an unpaid internship can create financial hardship for many who would otherwise wish to pursue a career in public interest law. We believe that increasing the number of Black, Indigenous and people of color as well as those with a diversity of lived experiences in the legal profession – and specifically in legal services – should be a high priority. Students interested in learning more about the Lee Horton Scholarship Fund should express interest in their cover email or letter. For more information about internships at Legal Aid, please click here.
Initial funding for the Lee Horton Scholarship has been provided by Lee's parents, Phil and Roberta Horton. Phil started his career as a Legal Aid attorney in Boston and chaired Arnold & Porter's Pro Bono Committee for many years. He has done extraordinary pro bono work in a range of matters, including representing defendants threatened with the death penalty, and victims of international terrorism. Phil has served on Legal Aid's Board since 1997, including a term as President. He was honored with the Servant of Justice Award in 2015. Roberta, also a partner at Arnold & Partner, is a longtime pro bono lawyer with Legal Aid. She is an active gun control lawyer as well, working with the Brady Campaign to Prevent Gun Violence among other groups.
We are so appreciative of Phil and Roberta's long-time support of Legal Aid and for entrusting us with this scholarship fund to honor Lee's memory.