DC Among Jurisdictions with Highest Insured Rates in the Pandemic, But Still Room for Improvement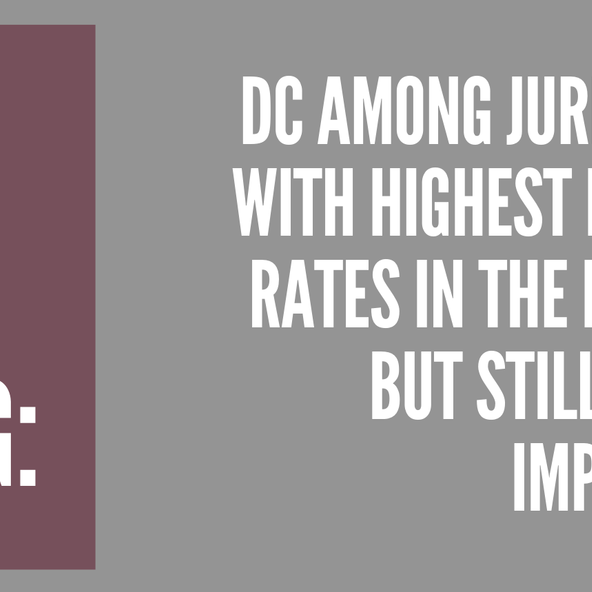 In a recent report, Families USA, a leading organization in health care advocacy, showed the devastating impact that lack of health insurance has on COVID-19 diagnosed cases and deaths at national, state, and county levels. Being uninsured is linked to a third of deaths from COVID, nationwide. The study found that an estimated 10.9 million diagnosed cases of COVID-19 in the United States from March 2020 to February 2021 were associated with a lack of insurance.
And even as vaccination rates increase and death rates decrease, rates of being uninsured continues to grow. 15.3 million adults had one or more family members lose coverage during the pandemic. And this loss in insurance coverage hit BIPOC communities especially hard – the loss of insurance coverage was three times as great for Latinx adults and twice as great for Black, Indigenous and Asian Americans as compared to non-Hispanic whites. Id.
The news, however, is better in the District. Although the District has seen its share of COVID deaths and diagnosed cases, a significantly smaller portion of these cases and deaths were attributable to insurance gaps. According to Families USA, 17% of the District's COVID-19 diagnosed cases and 13% of COVID-19 deaths were associated with being uninsured. In comparison, New York state had a 30% rate of COVID-19 diagnosed cases and 25% rate of COVID-19 deaths associated with being uninsured. In total, between January 22, 2020 and August 31, 2020, DC had 2,433 diagnosed cases of COVID-19 and 80 COVID-19 deaths associated with being uninsured. However, the number of uninsured in the District is still too high among the population of District residents who have been most impacted by COVID. Black residents account for 74% of COVID deaths in the District and generally face higher costs in trying to access healthcare.
The District's comparatively low rate of COVID cases associated with being uninsured is a positive sign of the District's longstanding investment in expanding access to health insurance to its residents. And during the public health emergency, the Department of Health Services (DHS) has taken steps to ease the burdens on DC residents in applying for and receiving benefits. As Legal Aid testified before the DC Council, by allowing applications for benefits to be filed electronically as well as suspending recertification and interview requirements for benefits like Medicaid and Alliance, the District has given our client community access to benefits during the public health emergency.
COVID-19 has shown us how critical having health insurance coverage is for our client community. While DC has avoided the worst of COVID-19 due to lack of coverage, DC must continue to remove all the burdens that prevent DC residents from health insurance coverage not only for the remainder of the public health emergency but always. Legal Aid urges DHS to increase staffing to better serve to the high demand of customers. Additionally, the District should continue their policies adopted during the public health emergency to ensure greater access to health insurance even after the public health emergency ends. Specifically, the District should permanently suspend recertifications for DC's Alliance programs so those most vulnerable can maintain their coverage more easily; Additionally, the District should work to improve conditions in the Service Centers when they re-open, so that customers are not waiting in long lines for hours. By permanently removing these administrative burdens, the District can make even greater gains in providing healthcare benefits.