Legal Aid was saddened to learn of the passing of Mark Herzog, who died on November 13, 2021, after a year-long illness. Mark was a highly respected legal services and pro bono leader in our community, known for his steadfast commitment to furthering access to justice and providing counsel to individuals, families, and communities who cannot afford to pay for legal representation.
Mark spent his entire career working in the legal services and pro bono communities in D.C. and New York City. He joined the D.C. Bar Pro Bono Center in 1994 where he worked for nearly two decades, primarily in the role of associate director. Mark was a visionary leader who effectively balanced strategic, big picture thinking with pragmatism and tenacity. He was a driving force behind numerous D.C. Bar task forces and committees that led to improvements, great and small, in access to justice and the administration of justice for people experiencing poverty.
Mark held many leadership positions in the D.C. legal community and worked over the years with legal services providers and law firms throughout the city. He was appointed to the D.C. Access to Justice Commission in 2011 and served on the D.C. Commission on Human Rights and the boards of the D.C. Bar Foundation, Whitman-Walker Clinic (now Whitman-Walker Health), the D.C. Employment Justice Center, and the LGBT Bar Association of D.C. In 2012 the D.C. Bar Foundation presented Mark with the prestigious Jerrold Scoutt Prize, which recognizes outstanding legal services lawyers in the District of Columbia.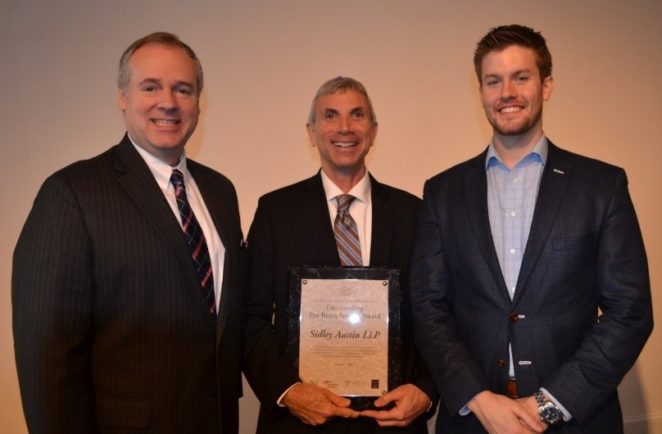 After leaving the Pro Bono Center, Mark started his own consulting practice for nonprofit organizations and leaders. In 2017, he took the position of pro bono counsel at Sidley Austin LLP where he spent three years. During his tenure, Sidley won the D.C. Bar's Pro Bono Law Firm of the Year award (2018–2019). Mark also spearheaded Sidley's participation in the city-wide Housing Right to Counsel Project, and the firm was recognized in 2018 with an Outstanding Pro Bono Service Award for their exemplary client representation
and sustained commitment to the Project.
Earlier in his career, Mark was an adjunct professor of law at D.C. Law Students in Court (now Rising for Justice) and a senior staff attorney at The Legal Aid Society's Criminal Defense Division in New York City.
Many of us at Legal Aid had the opportunity to partner and collaborate with Mark over the years on numerous projects, initiatives, and committee work aimed at better serving those in our community who experience poverty. He was a fierce ally, a champion for justice, and a dear friend.
We will miss Mark. Our thoughts are with his family and the city-wide legal services and pro bono community during this time of sorrow.