Trump Administration Closer To Ending Temporary Protected Status for More Than 60,000 Dc Residents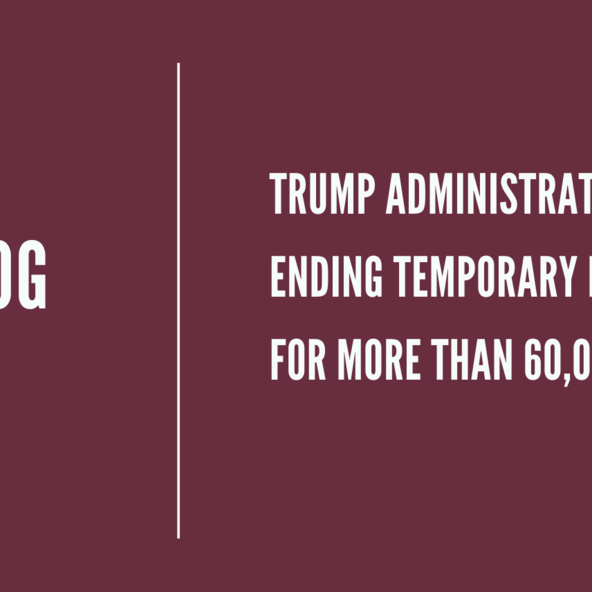 Legal Aid opposes the Trump administration's efforts to end Temporary Protected Status (TPS) for thousands of long-term DC residents. This week, the Ninth Circuit Court of Appeals ruled in Ramos v. Nielsen to lift a preliminary injunction that was stalling the Trump administration's efforts to end TPS for citizens of El Salvador, Nicaragua, Haiti, and Sudan. The case is linked to Bhattarai v. Nielsen which involves TPS recipients from Honduras and Nepal. The decision brings the Trump administration closer to its goal of eliminating TPS for more than 400,000 individuals in the United States. It also threatens to greatly exacerbate family separation as there are more than 270,000 US citizen children whose parents are TPS recipients and fear deportation.
The litigation surrounding TPS has significant implications for the Legal Aid client community. Washington, DC is home to one of the largest populations nationwide of TPS recipients from El Salvador—there are roughly 32,000 DC residents who are TPS recipients from El Salvador, notwithstanding about 30,000 additional TPS recipients from other countries. TPS recipients contribute greatly to the fabric of our national and local workforce. During the COVID-19 pandemic, roughly 131,000 TPS recipients were working frontline jobs.
TPS designations for recipients from El Salvador, Honduras, Haiti, Nepal, Nicaragua, and Sudan will continue through January 4, 2021. Although the long-term fate of TPS is unknown, litigation and advocacy is expected to continue in the fight to preserve TPS. Legal Aid will continue to stand in solidarity with the immigrant community, particularly those with TPS, in order to achieve stable and permanent status in the United States.