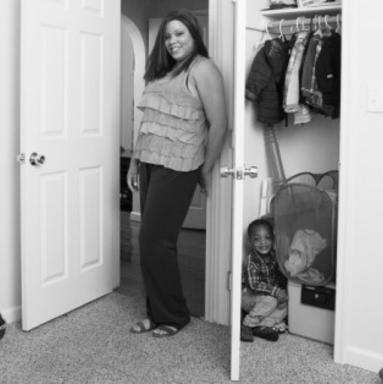 "My Legal Aid lawyer really had my back. She truly cares."
When Brittany Agnew found out she was pregnant, the child's father told her that he would be there for their child. But he failed to keep this promise. When Ms. Agnew ended their relationship, he ended his support. After missing the birth of his son, the father outright abandoned both mother and child. A year later, Ms. Agnew sought support for her son. A man of significant means, the father nevertheless claimed poverty and demanded a DNA test, though he had never questioned his paternity before.
Ms. Agnew came to Legal Aid's child support courthouse office for help. With a lawyer by her side, paternity was established once and for all. Moreover, with the help of expert testimony, Ms. Agnew was able to establish the father's substantial earning capacity, resulting in a significant on-going child support order. Although Ms. Agnew is now glad to be employed, the child support she receives is critical to her ability to provide a safe, secure, and nurturing environment for her son.
*Names changed to protect client confidentiality.