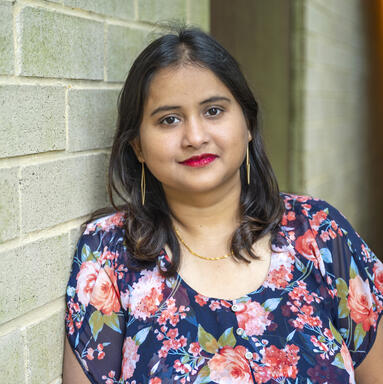 Chadna Amin* initially came to Legal Aid in March of 2019. Over the past few years, Legal Aid has assisted her in obtaining a protection order, health insurance, and resolution of her immigration issue, as well as unemployment insurance during the COVID-19 pandemic.  
When Ms. Amin first came to Legal Aid, she had only been in the United States for two months and spoke limited English. She was seeking a protection order from her husband. While in Bangladesh, she had been pressured into an arranged marriage with a man who forced her to give up her successful career. When he brought her to the United States (where he is a citizen and she was not) he was abusive, prevented her from working, and threatened to send her back to Bangladesh.   
Ms. Amin met Legal Aid attorney Amee Vora at the Domestic Violence Intake Center at the DC Superior Court and they began working together to secure a safe separation from her husband. Amee helped Ms. Amin to successfully obtain a Civil Protection Order against her husband which ordered him to stay away from Ms. Amin and to pay temporary monthly alimony to Ms. Amin until she gained employment.  
However, this was only the first step in enabling Ms. Amin to leave her dangerous situation. She has a serious medical condition and was reliant on her husband's health insurance for care. She knew that she would lose access to insurance after the divorce and was worried about finding new coverage. Carolyn Rumer, another attorney at Legal Aid, stepped in and assisted Ms. Amin in obtaining health insurance that allowed her to access essential care during this transition.  
Ms. Amin then began working with a third Legal Aider, June Lee, the director of the Immigrants' Rights Legal Services Project. Ms. Amin was concerned about her immigration status.  She feared that if she returned to Bangladesh she would be societally scorned because of her separation from her husband and not be given the ability to support herself. After many months of working with June, Ms. Amin's immigration issue was resolved.  
Throughout all of this, Ms. Amin worked to create a life in the US. She diligently attended English classes and began working at a daycare center. Unfortunately, when the COVID-19 pandemic hit, she lost her job, but once again worked with Carolyn, who helped her secure unemployment insurance benefits and a stimulus check. Ms. Amin, who has secured freedom from abuse, independence, and financial security, is now able to continue living safely in the US.