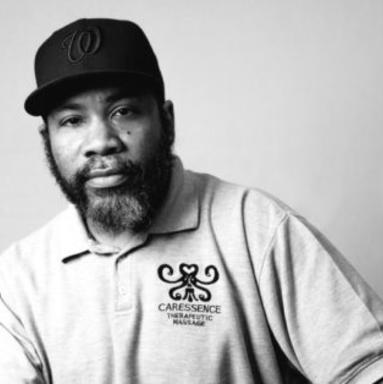 "ms. Ashley mcdowell, she cared. She was really making sure that I was okay."
Lew Ruffin has twice been the victim of mistaken identity. Once, it nearly cost him his life. In 2001, Mr. Ruffin was shot several times, including in the brain and stomach. The shooter had mistaken him for someone else. Permanently disabled, Mr. Ruffin could little afford another bad break. "I'm used to working, you know before I got shot, like 16-hour days," he told us. "My body just won't let me do the things I want to do."
But in 2003, Mr. Ruffin learned that the daughter he believed was his was not in fact his biological child. He eventually scraped together $500 to pay for a DNA test, which confirmed he was not her father. After sharing the results with the baby's mother, he never saw them again.
Years later, believing the situation was long behind him, Mr. Ruffin learned that the District had filed a child support case against him, taking the position that he was still financially responsible for the child. "I'm disabled because somebody thought I was somebody else," he said. "It's like for me to go through this again with the court because you think I'm somebody else."
Mr. Ruffin connected with Legal Aid in 2013 through our courthouse project at D.C. Superior Court Paternity & Child Support Branch and Legal Aid family law attorney Ashley McDowell took his case. Ashley litigated Mr. Ruffin's case for the next four years. Finally, the District agreed that Mr. Ruffin was not the child's father and dropped the child support case. Now, he can use his modest wages from his part-time job as a driver for a homeless shelter to pay for rent and food.