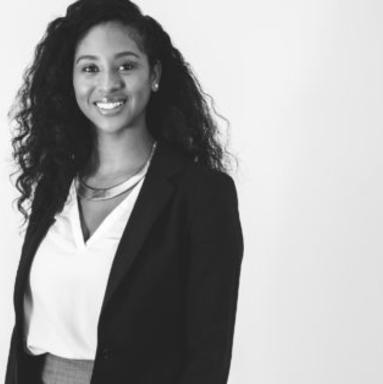 "knowing that I had some of the best lawyers working on my case felt so much better. I see them as superheroes."
When Tye Foster* lost her job at a DC hospital in January 2017, she applied for and was granted unemployment benefits – a critical safety net program, funded by payroll taxes, which helps workers make ends meet while they look for another job. However, the hospital filed an appeal, alleging that Ms. Foster had violated the company's parking policies, which they claimed constituted gross misconduct. Because of problems with her mail, Ms. Foster never received notice of the appeal, her court date, or the judge's ultimate decision in the hospital's favor.
When she found out what happened, she immediately submitted a request for a hearing. But without a lawyer, she was unable to contest a motion filed by the hospital. So, Ms. Foster came to Legal Aid.
Public Benefits Law Unit attorneys Jennifer Mezey and Nina Wu took on her case. At a new hearing, they presented evidence that Ms. Foster's alleged "misconduct" was due to contradicting oral and written instructions from the hospital about the parking policies, and that she never intended to violate company policy.
The judge ultimately reinstated Ms. Foster's benefits, which helped her make ends meet until she was able to secure a new job a few months later.
*Names have been changed to protect the clients' identities.