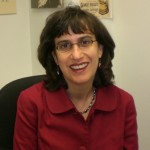 The DC Interim Disability Assistance (IDA) program provides essential cash support to people with disabilities who can't work and are waiting for a decision from the Social Security Administration on their application for federal disability benefits.  The program also brings badly needed federal revenue into the Distric.  When an application for benefits is successful, the District can recoup the IDA funds from the federal benefits.
IDA is an critical for many Legal Aid clients.  Social Security determinations can take months and are delayed by staffing shortages in the agency.   Without IDA, many people living with a disability will become homeless or go hungry.  
Currently, IDA is facing severe budget cuts of up to $7 million that will leave over a thousand DC residents with disabilities on a waiting list to receive this emergency financial aid.  Please email the DC Council to express your concern and to ask them to restore funding to IDA.
Emails needed by Mon. May 10th, to:
Vincent Gray, vgray@dccouncil.us
David Catania, dcatania@dccouncil.us
Michael Brown, mbrown@dccouncil.us
Phil Mendelson, pmendelson@dccouncil.us
Kwame Brown, kbrown@dccouncil.us;
Jim Graham, jgraham@dccouncil.us
Jack Evans, jackevans@dccouncil.us
Mary Cheh, mcheh@dccouncil.us
Muriel Bowser, mbowser@dccouncil.us
Harry Thomas, Jr., hthomas@dccouncil.us
Tommy Wells, twells@dccouncil.us
Yvette Alexander, yalexander@dccouncil.us
Marion Barry, mbarry@dccouncil.us
 Sample message (feel free to modify this to reflect your concerns or experiences):
DC residents with disabilities need your help. Please restore the $7 million cut to Interim Disability Assistance in the Mayor's proposed FY2011 budget.  If the cut is not reversed, between 900 and 1,400 residents with disabilities will have no income while they wait the months or years it can take to get a decision on their Supplemental Security Income (SSI) claims.  The District will also lose the federal reimbursements which help pay for IDA.  More importantly, residents forced onto the waiting list will face homelessness and hardship. They will be left with no money for rent or household expenses, no money for bus fare to doctor's appointments or for any other basic needs. 
 
Anything you can do to restore full funding for IDA will help District residents with disabilities avoid severe hardships. Thank you.
****************************************
For more information or to get involved in advocacy to support IDA, contact Scott McNeilly at the Washington Legal Clinic for the Homeless, scott@legalclinic.org/ (202) 328-5508.