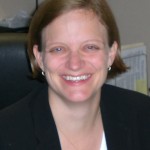 On May 28, the D.C. Department of Consumer and Regulatory Affairs ("DCRA") closed a rooming house at 14th Street and Park Road, NW because a malfunctioning electrical meter caused the electricity to go out.  The fifteen tenants, who report that they are current with their rent payments, were given only a few hours to gather their belongings and leave their homes.  They were told that the District would pay for a short-term stay at a nearby motel.  (Read about it in the Washington Post.) 
The tenants have requested that the District use its Nuisance Abatement Fund to make the necessary repair, which is estimated to cost only a few thousand dollars and would allow the tenants to move back in.  (The D.C. government is authorized by statute to make repairs paid out of its own funds and put a lien on the property in the amount of the costs of the repairs.)  So far DCRA has refused to do so, saying that the rooming house is operating without a license or a certificate of occupancy.  According to D.C. Councilmember Jim Graham, the building has operated as a rooming house for more than fifty years.
DCRA's failure to make repairs has resulted in the displacement of fifteen low- to moderate-income tenants and the additional loss of affordable housing in the Columbia Heights neighborhood.
Sadly, this situation is all too familiar in D.C.  Property owners who want to sell their rental properties or convert them to high-end rentals or condominiums gain an economic benefit by removing existing tenants, and unscrupulous owners often deliberately neglect their buildings until tenants have no choice but to "voluntarily" leave.  The Washington Post reported last year that, despite tenant protections written into D.C. law, DCRA had repeatedly failed to prevent landlords from emptying rental buildings and converting them to condominiums worth hundreds of millions of dollars. (Story here.)   
DCRA is the first place many tenants turn for help when their landlords fail to make repairs.  Unfortunately, DCRA often does not respond to inspection requests in a timely manner or fails to respond at all.  DCRA's failure to effectively enforce the housing code means that landlords who are determined not to make repairs are allowed to neglect their buildings to the point that they become uninhabitable or nearly so, leaving tenants with no meaningful option other than to move out.  
In some cases, like the rooming house at 14th and Park, a building may deteriorate to the point that an inspector determines that the building is unsafe and orders it closed. These building evacuations often are chaotic, with tenants receiving little or no advance notice that they need to collect their personal property and leave. Tenants may be locked out of their homes for an indefinite period of time, and some are unaware that they have the right to return to their homes once repairs are made.  
Most troubling are the situations where landlords willfully neglect needed repairs in order to force the tenants to move out.  In those cases, DCRA's requiring that tenants vacate without also ensuring that repairs are made and that tenants can return to their homes has the unfortunate effect of assisting the landlord in his or her attempt to empty the building.   
So what can be done to protect tenants and prevent this kind of displacement?  Two bills currently pending before the D.C. Council would, if enacted, be a good start.  The Tenant Protection Act of 2009 would prevent the closing of an occupied residential building unless DCRA has made an affirmative finding (either beforehand or, in the case of true emergencies, within 5 days after the closing) that it is impossible or impracticable to use the Nuisance Abatement Fund to make the necessary repairs.  If it's not impossible or impracticable, then the District must use the Fund to make the repairs and charge the costs to the landlord as a lien against the property.  The Omnibus Rental Housing Amendment Act of 2009 includes, among other things, a measure that would strengthen code enforcement so that repairs are addressed before a building gets into such bad shape that it needs to be closed.  Legal Aid strongly supports both bills as important steps toward preserving safe, affordable housing in the District of Columbia.