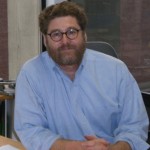 This has been a sad week for civil rights.   The movement for equality and justice suffered two great losses.   First, we mourn the passing of a hero of the civil rights and women's movement, Dr. Dorothy Height.  Dr. Height was an advocate for justice her entire life.  She led the National Council for Negro Women for 40 years and was an important voice on civil rights issues.  She worked for school desegregation, safe and decent housing, equal employment opportunity and voting rights.  Dr. Height was a strong believer in dialogue as a method to bring about change.  In ways formal and informal she brought together women of all backgrounds to discuss and seek justice.  We were honored that from time to time she would join us to celebrate at our Servant of Justice Awards Dinner.
Second, the voting rights bill for DC was killed by efforts to burden the right for District residents to decide their own gun laws.  It is long past the time that the residents of the District have their voices heard on national issues and the right to govern their own affairs.  The unwillingness of Congress to fix this historic wrong is a stain on the democracy. 
These losses are of special consequence to Legal Aid's clients.  Poverty does not affect all communities equally.  African Americans and Latinos are much more likely to live in poverty than whites and women are more likely to be poor.  Forty percent of African American female-headed households live below the federal poverty line.  Dr. Height spent her life trying to make the voices of these women heard.  Voting rights would be one step further along the path of that goal.