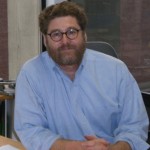 Late last week, homeless and domestic violence shelter providers learned that they were losing $20 million in funding from the District.   This at a time when nearly 400 families are on the waiting list for emergency overnight shelter and thousands of single adults have no place to stay at night.
These cuts come as a surprise and shelter providers were given little time to plan.  During the budget balancing scramble this summer, these proposed cuts were hidden deep in the Executive's budget and the Council was never informed that they were coming.  This will surely be part of the hearings before Council Member Wells' Human Services Committee this morning.  You can watch the hearings on the Council's web page beginning at 11:00 today or replay them at any time.  
The Washington Legal Clinic for the Homeless released the following fact sheet on the funding cuts:
************************************************
Community-Wide Impact of Homeless Services Budget Cuts Devastating Impact on Safety Net
Homeless service providers have been notified of drastic cuts averaging 30% in their contracts to provide shelter for families, men, and women. Providers were notified of these reductions on September 28, to be effective October 1. Hypothermia season begins November 1, 2009. This cut comes from a reduction of approximately $12 million in the budget of the Community Partnership for the Prevention of Homelessness whose funding comes from the DC Department of Human Services.
Each night, at least the following homeless families and individuals would be at immediate risk of losing their shelter and social services if funding is not restored and providers are left with no choice but to discontinue services:
• 102 families in temporary and transitional shelter, including 43 at Coalition for the Homeless, 20 at Community of Hope, and 39 at House of Ruth. This number represents 122 adults, mainly women, and 245 children.
• 485 women, including 265 at Catholic Charities, 84 at House of Ruth, and 136 at New Hope Ministries.
• 1,332 men, including 1,058 at Catholic Charities, which represents most of the temporary shelter for men in the city, 254 at Coalition for the Homeless, and 20 at New Hope Ministries.
In addition to these men, women, and children on a daily basis, the city is also losing core capacity to serve people who become homeless in the future. On an annual basis, it represents about 187 families, including 240 parents and 454 children, as well as an additional 9,313 single men and women. This cut would be devastating to the safety net, especially during these difficult economic times. 
Nonprofit providers already leverage private and federal funds to operate these critical programs. Private giving will simply not be able to fill the gap to meet these needs, especially at a time when the economy continues to impact foundation endowments and individual giving. 
************************************************
The following is an e-mail that Legal Aid sent to the Mayor and the City Administrator over the weekend:
 Dear Mayor Fenty and City Administrator Albert:
We were alarmed to learn of the $20 million in cuts to the District's shelter system We strongly urge you to work to restore this funding and to prevent a dangerous shortage of shelter for the most vulnerable of District residents. 
The shelter system is the final safety net for families and individuals who are living in the desperate circumstances. Homelessness in the District far exceeds the national average. The District is facing a perfect storm that will only increase demand for shelter: an increasing shortage of affordable housing, increased economic distress and reduced funding for social services. Now is not the time to cut services.
The rate of homelessness is compounded by a crisis in low-income housing. In the last two decades, the District has lost low-income rental housing stock. At the same time, rents have dramatically increased. The fair market rent for a two bedroom apartment in the District is almost $1300 per month. To afford this rent without an unreasonable rent burden, a family must earn more than $50,000 per year.   While the pace of the loss of affordable units may be slowing, the impact of the last two decades of development is still being felt.
At the same time, the economic downturn has had profound effects. Unemployment is at record highs and available social and charitable services have declined due to a lack of funding. More District residents are facing brutal choices of whether to buy food or pay rent. For many, homelessness is inevitable. We support your goal of increasing the capacity of transitional and permanent housing and eventually making shelter unnecessary. It is the correct and humane policy. However, until the new housing is available for our neighbors who are forced to live on the street, the shelter system remains a necessity. Today, there are nearly 400 families on the waiting list for emergency shelter. The loss in beds that will be created by the $20 million cut will add thousands of families and single individuals to that list.
We recognize that these are challenging fiscal times and that you must find ways to balance the budget. But we hope that you will keep your commitment to not make those who have the least carry the largest share of the burden.
Thank you for your attention. Please do not hesitate to contact me if you have questions.
Jonathan M. Smith
Executive Director
Legal Aid Society of the District of Columbia
1331 H. Street, N.W., Suite 350
Washington, D.C. 20005
(202) 661-5960
Web page: www.legalaiddc.org
Legal Aid Blog: www.legalaiddc.org