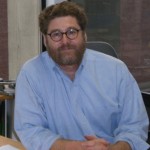 On September 30, 2009, the Legal Services Corporation (LSC) released an updated report on the crisis in civil justice in the United States. In "Documenting the Justice Gap in America," LSC finds that for every person served by a federally funded legal services program, another person is turned away. Last year nearly 1 million people sought help that they could not get because of a lack of capacity. This statistic does not count the hundreds of thousands of persons living in poverty with a legal problem who never made it to a legal aid office to ask for help.
The Justice Gap findings are consistent with the experience in the District of Columbia. Unemployment and poverty are growing in the District and more clients are seeking help. At the same time the legal services network is contracting. Funding from the Interest on Lawyers' Trust Accounts program is down over $1 million, the District cut $700,000 from its support for legal assistance, and revenue from foundations and law firms are shrinking. The Consortium of Legal Services Providers polled its members and initial results show that providers have lost 17 lawyers and 8 other line staff (paralegals/social workers) over the last year.
The picture is likely to be worse in 2010. Programs have implemented hiring freezes, furloughs and pay cuts in order to sustain services at the highest possible level. Several programs have dipped deep into reserves bringing one program close to closure (see this article in yesterday's Washington Post for more). Further cuts can only mean greater service reductions.
The impact on people seeking help is significant. We estimate that the average legal services lawyer can handle 50 matters in litigation and 100 matters for assistance short of representation each year. Thousands are going without necessary help just from the cuts that have already occurred.