This week Legal Aid Domestic Violence/Family Law Unit Supervising Attorney Trisha Monroe will be honored at Washington Council of Lawyers's 2019 Awards Ceremony with its Legal Services Award.
The Legal Services Award has been bestowed annually since 2014 to those attorneys who have made extraordinary contributions to enhancing access to justice for our client community. Indeed, our very own Jodi Feldman was the inaugural recipient of the award in 2014.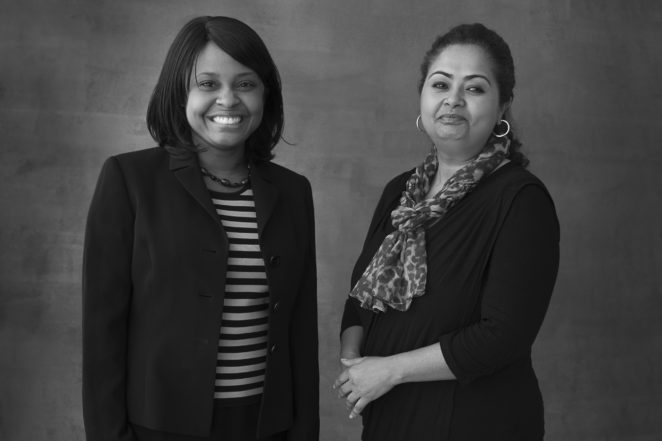 Trisha Monroe with her client Faozia Aboulrahman
"My lawyer was perfect – she was a strong woman and a good person."
- Faozia Aboulrahman
Since joining Legal Aid in 2006, Trisha has been a tremendous colleague; she has developed into a true leader in the domestic violence and legal services community. Given her policy and court reform work, as well as her prodigious case load over the years, it is no exaggeration to suggest that her work has a life-changing – and at times, life-saving – difference in the lives of hundreds, if not thousands, of survivors of domestic violence here in DC.
For more about how deserving Trisha is of this award, read the Washington Council of Lawyers' announcement here.