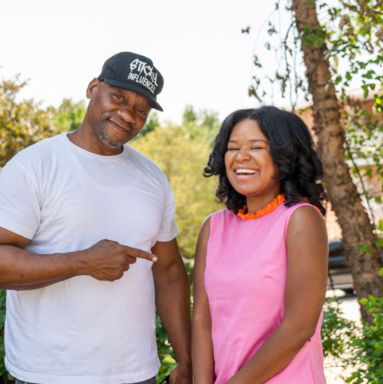 Abdul Fernanders came to Legal Aid for assistance in the summer of 2021. At that time, Mr. Fernanders' mortgage payments were paused pursuant to the CARES Act Mortgage Payment Forbearance. However, the forbearance was coming to an end and Mr. Fernanders could not afford to restart his monthly mortgage payments. He was also behind on second mortgage payments, and a lien was recorded on his property for delinquent condo fee assessments.  
Legal Aid attorney Zenia Laws helped Mr. Fernanders avoid the risk of foreclosure by attaining a COVID-19 Recovery Modification, which brought Mr. Fernanders' first mortgage payment current and made his monthly payment affordable by lowering it by almost 30 percent. 
Legal Aid also helped Mr. Fernanders apply to the DC Homeowner Assistance Fund (HAF) Pilot Program to assist him with his condo fee and second mortgage arrears. HAF uses federal funds from the American Rescue Plan specifically set aside to help people who have fallen behind on mortgage payments, condo fees, and other housing-related payments.  
The HAF Pilot program launched in October 2021 and ended in June of this year when the full HAF program opened up. Mr. Fernanders was approved for the HAF pilot, and payments were made on his behalf. The HAF program also made three months of forward-facing payments toward Mr. Fernanders' condo fees and second mortgage giving him a fresh start post-pandemic.  
With the loss of his job at the beginning of the pandemic, Mr. Fernanders pursued his passion for cooking and started a mobile catering business called Dooley Eats.