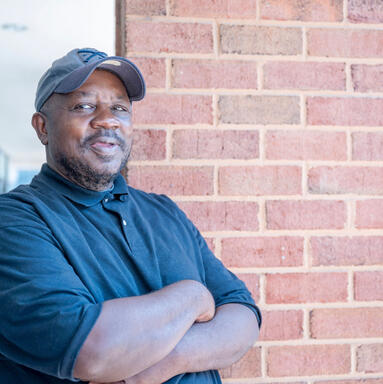 Gregory Harris and his brother originally moved into their building with their parents. After living there together for decades, their parents passed away and the two brothers took over the lease. Their landlord continued to accept their rental payments, despite the failure to make necessary repairs to keep the apartment in habitable condition. Then, in 2017, the landlord refused to accept any more rent from Mr. Harris and his brother. The landlord then filed a lawsuit, claiming that they were squatters, despite accepting their many rent payments. 
During this lawsuit, Mr. Harris and his brother paid their rent on time into the court registry. However, they were a few months behind on rent, from the period of time that the landlord refused to accept payments. Legal Aid attorney Mel Zahnd represented the Harris brothers and ultimately won the case on a motion for summary judgement.
Unfortunately, this was not the end of the Harris brothers' legal issues with the building. Due to an unrelated case, a receiver took control of the building. Instead of allowing Mr. Harris to continue paying his rent, they sued him for nonpayment of rent from the months the landlord had rejected payments and the months that he and his brother had been paying into the court registry. 
After years of litigation, the receiver finally agreed to a rent abatement and signed a new lease with the Harris brothers. They also made repairs to the unit that the original landlord had neglected. The brothers were also able to recover a significant amount of money that had been held in the court registry and continue to live in the building today.
"I say, just go to Legal Aid," Mr. Harris said. They always want to represent people who are in trouble."