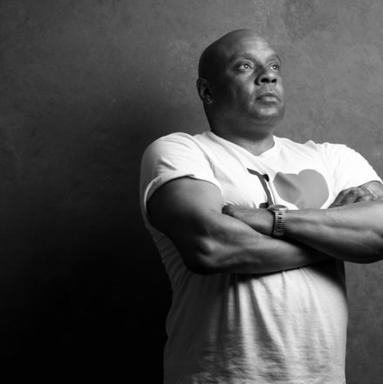 "why do I have to wait five months? … some people don't have five months. Some people don't have two months. We need our money now."
Two years ago John A. Morris was diagnosed with ALS – often called Lou Gehrig's disease. Around the same time, he lost his job. He immediately applied for Social Security Disability Insurance (SSDI) and was quickly approved, but was unable to collect any benefits because of a mandatory five-month waiting period.
This statutorily-mandated waiting period became a major factor in Mr. Morris' sudden financial hardship. Once his savings were depleted, he fell behind on his mortgage payments and was sued for foreclosure.
Mr. Morris found an advocate in Legal Aid Consumer Unit Supervising Attorney Jennifer Lavallee. The Consumer Unit is dedicated to helping economically vulnerable DC homeowners avoid the destabilizing effects of foreclosure and save their homes. Jen helped Mr. Morris navigate the complicated procedures in his mortgage foreclosure case. Ultimately, Mr. Morris was approved for a loan modification with monthly payments that were affordable on his fixed income.
Since his diagnosis and his experience waiting for SSDI, Mr. Morris has worked alongside members of Congress to push for the ALS Disability Insurance Access Act of 2019, a bill that would waive the waiting period for people with ALS to receive their SSDI benefits.
As Mr. Morris put it, "I'm going to Capitol Hill to say, 'You need to sign this thing, so this doesn't happen to other people because there's no reason for that.'"