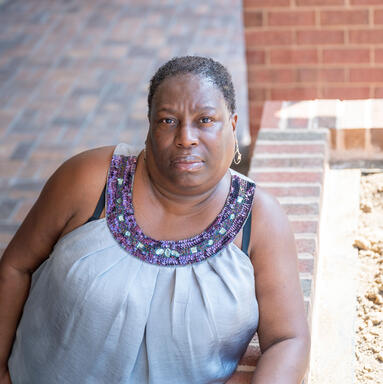 Ms. Lightfoot and her husband were living in an apartment with terrible conditions. The ceiling was falling apart because of an untreated leak and their belongings were repeatedly soaked. There was also a serious mouse infestation. Ms. Lightfoot uses a housing voucher subsidy from the DC Housing Authority (DCHA) to pay rent, so, after the conditions in her apartment failed to improve, she tried to get help from the agency.   
Instead of assisting Ms. Lightfoot in moving to a safe apartment, DCHA threatened to terminate her voucher. At this point, she came to Legal Aid for help. Ms. Lightfoot had worked with Legal Aid on a housing issue over a decade ago and was confident we could help her again.
Ms. Lightfoot began working with Legal Aid attorney Blair Gilbert. After several months, Ms. Lightfoot was not only able to keep her housing voucher, but also moved to a home with a safe and healthy environment. She and her husband relocated in May of 2022 and finally have a comfortable place to live.