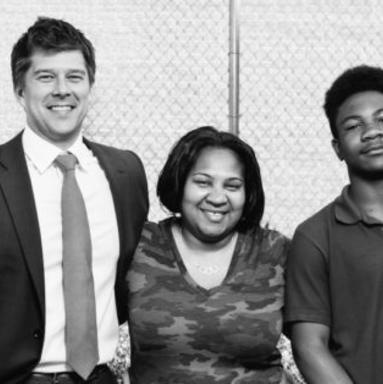 Several years ago, Nicole Washington* applied for Supplemental Security Income (SSI) benefits for her ten-year-old son, Tano,* who had been experiencing debilitating seizures. He would become unusually aggressive before and after the seizures, and as a result he was struggling in school.
When the Social Security Administration denied Tano's application, Ms. Washington sought help from the Legal Aid public benefits unit. Legal Aid referred Ms. Washington and Tano to Paul Thompson of Cooley. Paul was all in: he accompanied the Washingtons to medical appointments and interviewed Tano's physicians to gather evidence of his disability. Paul also worked with Tano's school to develop an Individualized Education Plan to address the impact of his seizures on his memory.
At the hearing, Paul demonstrated the severity of Tano's condition. Three years after Ms. Washington first applied for benefits, the judge issued a favorable decision awarding Tano SSI benefits, including back benefits, providing life-changing support for Ms. Washington and her son.