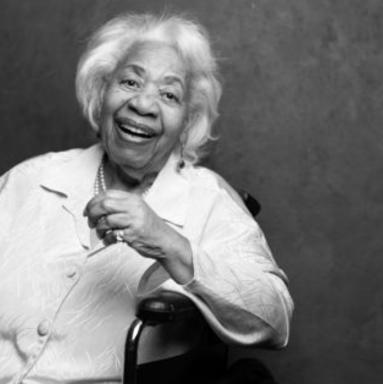 "legal aid served my needs on hundred percent."
Leticia Flores*, a 92-year-old DC resident who has been honored for her public service and activism within DC's Latino Community, was one of them. Through the Medicaid EPD Waiver Program, Ms. Flores receives Personal Care Aide (PCA) in home services for 16 hours a day, seven days a week. These services are essential to her health and dignity. However, she was recently reassessed by the Department of Health Care Finance (DHCF) for PCA services and her hours were reduced to 12 hours a day.
After her assessment, Ms. Flores came to Legal Aid to seek assistance with challenging this reduction in services. She was part of a wave of clients who came to Legal Aid seeking help, alerting our attorneys to how the new process was making a significant impact on our client community. With the help of Public Benefits Unit Staff Attorney Aida Fitzgerald, Ms. Flores requested a fair hearing challenging the reduction and asked to continue to receive her original allotment of services pending a hearing.
After Aida helped Ms. Flores navigate a series of legal obstacles that included reviving her case after dismissal, DHCF changed its tune and agreed to provide Ms. Flores with in home services a full 16 hours a day, seven days a week.
*Names have been changed to protect the clients' identities.