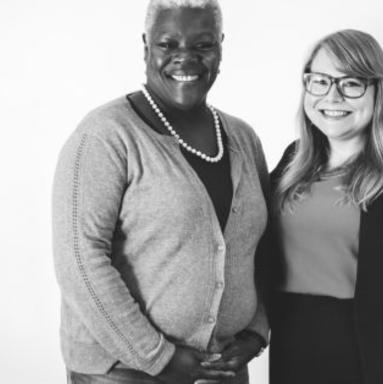 "the bigger picture is bigger than me. I'm not the only one in this situation."
In August 2017, Legal Aid partnered with Hogan Lovells and the National Center for Law and Economic Justice to file a class action lawsuit alleging systemic problems with the District's Supplemental Nutrition Assistance Program (SNAP), commonly known as food stamps. Essentially, we asserted that thousands of DC residents had gone hungry because of the District's mismanagement.
Linda Murph is a designated class representative in the lawsuit. Ms. Murph moved back to the District of Columbia in 2009 with ambitions of working as a professional security officer for the Smithsonian museums. She has a limited fixed income and relies on food stamps to make ends meet. In 2017, despite going in person to a government service center to renew her benefits, she stopped receiving her food stamps, without notice. She went for months without them due to the agency's failure to process her recertification application.
The case continues to progress. In May 2018, US District Court Judge Christopher Cooper issued a Preliminary Injunction Order requiring the District to process food stamp recertification applications within the time periods required by law. As the Judge succinctly put it: "The harms described in these affidavits—forgoing food or other necessities— are clearly irreparable in nature."
Judge Cooper also denied the District's motion to dismiss, holding that Ms. Murph and her fellow plaintiffs had standing to proceed because their benefits could be improperly delayed or terminated again in the future.
Recently, Ms. Murph was hired as professional security officer at the Smithsonian's National Museum of African American History and Culture. Her full time employment has allowed her to cut back on the amount of assistance she receives.