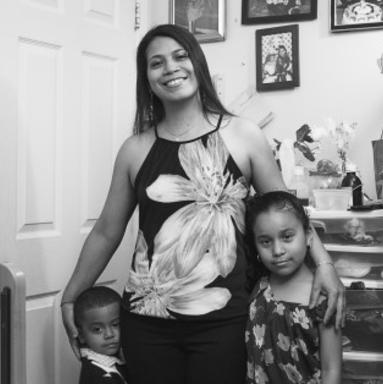 "my legal aid lawyer helped me understand how I could defend myself."
Loretta Sanchez,* a working single mother, came to the United States for the opportunities she hoped it would give her children. For four years, she lived in a shared house, faithfully paying her rent every month. But when the person collecting her rent suddenly announced arbitrary rent increases, Ms. Sanchez thought something was amiss. She attempted to pay the amount she had agreed on, but her payments were refused. When she was sued for eviction, Ms. Sanchez came to Legal Aid's courthouse office hoping to find a way to keep her family in their home.
Eventually, Legal Aid discovered that something was indeed amiss: the rent collector was not legally authorized to bring the case at all. Legal Aid got the case dismissed, freeing the way for Ms. Sanchez to negotiate a proper lease with her rightful landlord. Ms. Sanchez and her two children, Esau and Rocio, are now happily living in their home – no longer harassed by the "rent collector."
*Client name has been changed to protect client confidentiality.