2022 Annual Report
Pro Bono Partnerships
Pictured: Former client Candy Page with her attorney, Kalena Kettering of Groom Law Group
Legal Aid integrates pro bono into almost all of our practice areas, significantly expanding our impact and providing legal assistance and representation for hundreds of additional individuals and families in our community each year.
We refer hundreds of matters to private practice and government attorneys each year. Cases are screened initially by Legal Aid and then referred to pro bono counsel. Experienced Legal Aid attorneys are available as a resource for volunteers to answer questions, provide sample pleadings, and discuss relevant law and strategy.
For more information about our Pro Bono Program and current pro bono opportunities, please send an email to probono@legalaiddc.org.
$20.1 million
Estimated Value of Donated Services to Legal Aid in 2021
Groom Law Group Helps Negotiate a Fair Custody Agreement
Candy Page shared joint custody with her 11-year-old daughter's father for several years, with their daughter spending alternating weeks at each parent's home. Then, after an alleged domestic dispute at the father's home prompted the DC Child and Family Services Agency (CFSA) to start an investigation, as well as other incidents that made Ms. Page concerned for her daughter's safety, she filed an emergency motion to change the terms of the custody arrangement in early 2021. The motion was initially granted and the father's visitation was suspended for a short time. 
When the parties appeared in court shortly thereafter, the father was represented by counsel. He was successful in regaining visitation with the daughter, and he and his counsel undertook a campaign to convince the Court that Ms. Page was an unfit mother. 
Legal Aid referred Ms. Page to the Groom Law Group where associate Kalena Kettering took the lead in representing her. Kalena successfully turned the tide of the litigation by expertly illustrating to the Court that Ms. Page provided her daughter with a stable and loving home.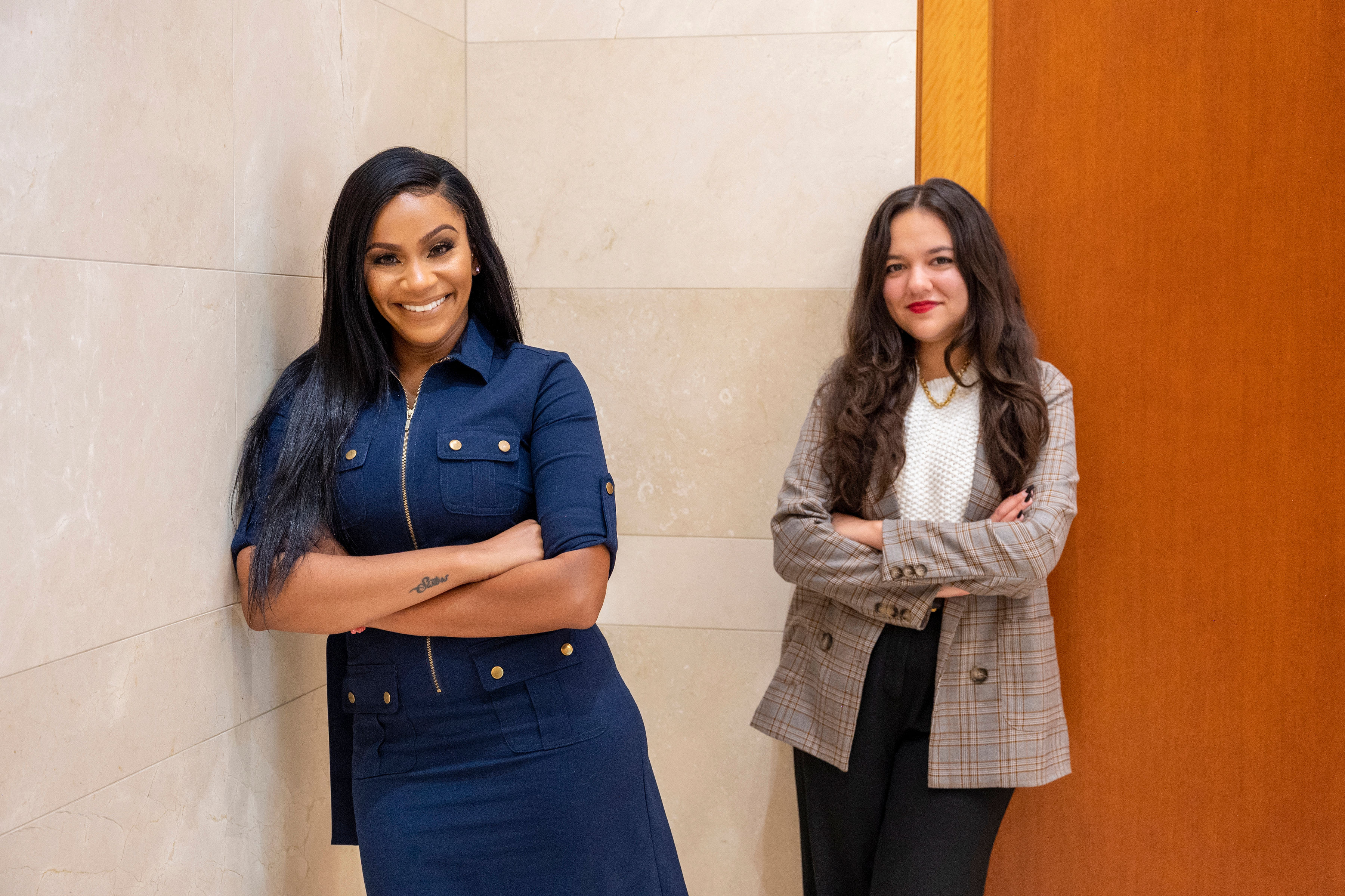 "She saw my case for what it was and she fought for me," Ms. Page said.
The parties eventually agreed to work with a mediator to address their custody and visitation dispute. Meanwhile, Ms. Page, who runs a nonprofit dedicated to raising funds for children's education around the world, was accepted to a public policy master's program in Chicago. With the help of the mediator, the parties were able to agree to a custody arrangement where the parties retain joint legal custody. Although her daughter will continue to live in the DC area while Ms. Page is completing her degree, the custody agreement also provides that Ms. Page have scheduled visitation with her daughter, including visits in Chicago and daily phone calls when they are apart. Ms. Page is looking forward to spending Christmas with her daughter this year. 
Helping Secure Health Care Coverage, Year After Year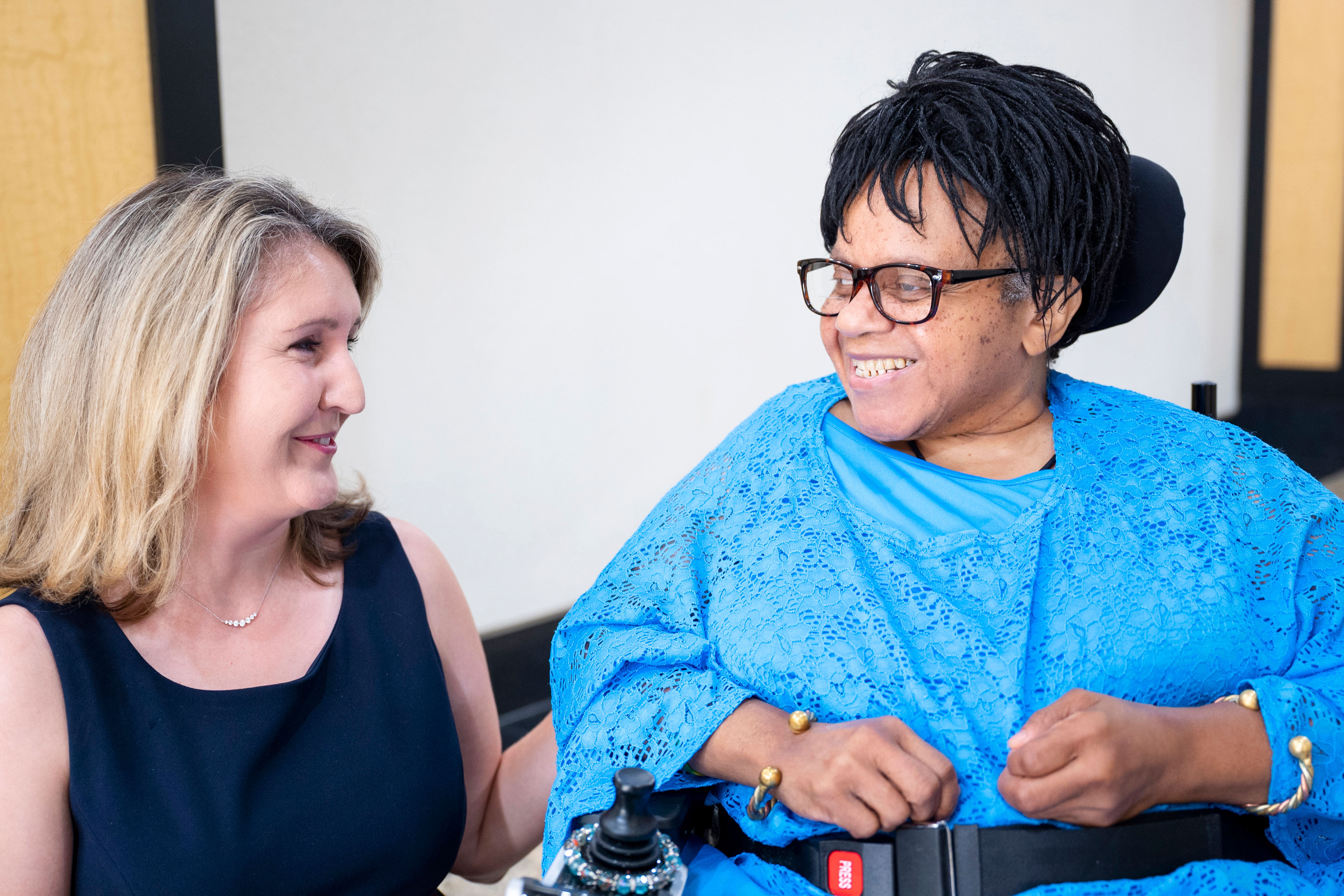 Since the Medicare Part D prescription drug benefit went into effect in 2006, Legal Aid and a team of pro bono attorneys have assisted clients in navigating the complex program. Medicare Part D provides prescription drug benefits for thousands of elderly and disabled District residents. During the annual Part D open enrollment season, pro bono attorneys join Legal Aid (in partnership with Whitman-Walker Health) in helping to ensure that Part D beneficiaries are enrolled in the plan that works best for them, covering all of their prescriptions at an affordable cost.   
While many pro bono attorneys work with several different clients over time, some get the opportunity to work with the same clients consistently over many years. Hogan Lovells partner Eliza Andonova has been working with her Medicare Part D client, Thelma Green, since 2014.    
Ms. Green's Medicare Part D "check-up" with Eliza has now become a tradition. During open enrollment season, Eliza and Ms. Green work together to find the Medicare Part D prescription plan that will work best for Ms. Green during the upcoming year. The two review plans that are administered by private insurance companies. Plans can change from year to year with regard to drug coverage and pharmacy  network status. What may have worked previously does not necessarily guarantee coverage in following year. In addition, failure to make enrollment changes by the open enrollment deadline can result in unexpected health care expenses in the new year. So Ms. Green and Eliza reconnect each year to make sure Ms. Green is prepared come January and she doesn't face any catastrophic surprises. Sometimes the process goes smoothly – the Medicare website functions correctly and coverage remains relatively consistent. Other years, challenges arise as plans change, and Ms. Green and Eliza have to work with her physicians and pharmacists to make sure she can continue to access and afford needed medications.   
Preventing Evictions & Ensuring Access to Safe Housing

Advocating for Immigrants and Survivors

Heading Off a Foreclosure Crisis

Ensuring Access to Public Benefits

Reuniting Families

Pro Bono Partnerships

Appellate Advocacy
Organizational Information & Acknowledgments
2022 Making Justice Real Campaign

2022 Servant of Justice Awards Dinner

Making Justice Real Giving Circle

Leadership Cabinet

Notable Contributions

Legal Aid Staff

Board of Trustees

Financials