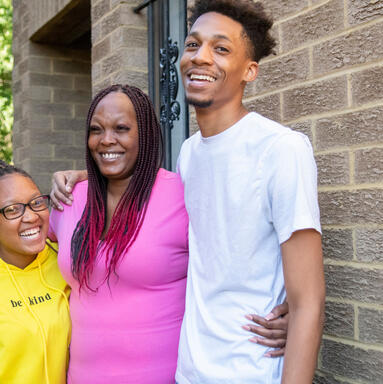 LaTasha Robinson, a resident of Northeast DC, is one of the hundreds of thousands of District workers who lost their jobs due to the COVID-19 pandemic. After her job loss, Ms. Robinson applied for unemployment compensation and was approved for benefits in August 2020.
However, despite being approved, she did not receive any payments. As time passed, Ms. Robinson repeatedly contacted DOES yet never received any payments or a satisfactory explanation for the delay. After waiting seven months without any unemployment payments, Ms. Robinson connected with Legal Aid in March 2021.
Ms. Robinson began working with Legal Aid attorney Satcha Robinson. Satcha, who works with Legal Aid's Reentry Justice project but began taking UI cases during the pandemic to help with the surge in need, advocated on Ms. Robinson's behalf with DOES through an urgent escalation process. After Legal Aid intervention, DOES made an initial partial payment to Ms. Robinson.
Unfortunately, the partial payment was a lower, incorrect amount than what was owed to Ms. Robinson. Satcha brought this to the attention of DOES and, as a result, DOES corrected the payment amount and issued payments for all missing weeks.